Featured Article
How To Make Online Sales Now!
Use Digital Advertising Campaigns For Immediate Sales
Revised December 12, 2018
Originally Published September 25, 2008
For businesses needing top listing in search engines, and social media pages right away; paid advertising is best for immediate, "I need it NOW" results.
What is Digital Advertising?
Digital advertising campaigns, such as Google's Ads, Yahoo! / MSN Bing, Facebook Ads and LinkedIN Marketing are the paid-results seen displayed at the very top of the search results page, or along the side of the page; or in the case of sponsored social media posts, the paid ads/posts will be scattered throughout the newsfeed.
For example Google's Ads are normally in a box labeled "Ad" or "Sponsored" at the top (and sometimes the bottom) of the results page.

All "Ads" are paid search result positions, and all ads are normally signified by something similar to "Sponsored Link".
Most often paid ads are purchased on a PPC (Pay per click) or CPI (Cost per impression) basis.
PPC is often used to pay for ads that are urging a user to take action and click through to purchase a product or service.


CPI is often used with syndication ads appearing within other websites' content on a related topic; such ads are normally better suited for gaining exposure about a certain topic or interest.
Is Paid Advertising Better Than Natural/Organic SEO?
Natural optimization of a website is still extremely important, and will yield the best results for long-term search engine ranking.


Paid or sponsored ads & posts can work well for quick, short-term, or immediate results; as well in conjunction with organic SEO for optimum exposure.


Natural optimization doesn't have the cost associated with it like paid advertising in search engines, or other advertising mediums.


Natural optimization rarely results in immediate online sales, as it can take some search engines a while to index a website and content for display in search results.
If the need requires top placement on the search page, or immediate ad sales NOW, (whether in time for an event, Christmas Sales, or any other holiday), using paid advertising in search engines and social medias provides immediate results.
Which Search Engine or Social Media Should I Advertising With?
There are several popular search engines and social platforms, most all of which offer some variation of paid advertising. Google is the undisputed top search engine with over 62% of searches taking place on Google versus others such as Yahoo! / MSN Bing.
When advertising with search engines, they often have several methods of advertising:
Paid ads on search result pages
Syndication and content advertising on partner sites
When advertising on social media platforms, there are some important guidelines to follow to get the best return on ad dollars spent.
Facebook & Instagram Ads often have the best return for the marketing dollar since Facebook & Instagram are currently the undisputed leaders in social media.


LinkedIN Marketing is growing, but has a market geared towards businesses only (B2B), versus Facebook which has consumers from all age groups and walks of life (B2C), and businesses (B2B).


As well, Pinterest has begun advertising opportunities for ads and promoted Pins.


Many other social medias are quickly forming their own variation of ads and sponsored posts as well. It will take some time to see how these others compare to Facebook and Google Ads.


Depending upon each business and its associated industry, advertising on other sites, social medias, directories, and mediums may be pertinent and needed for on-going success.
In general, Google or Facebook are the undisputed leaders of their respective industries, and therefore probably the best investment of marketing funds for most companies new to online marketing, at this time.
How Easy is it to Setup & Advertise Online?
Today, most programs are similar to Google Ads "Step-by-Step" Setup, and require no commitment, "cancel when you want" service.
By using Google Ads, Syndication (or another search engine or directory's paid placement), one can get a website listed on the top of paid search listings normally within minutes; thus allowing for "RIGHT NOW" marketing campaigns and advertising.


Most social media ad programs work very similar to Google's Ads:



Some will allow the creation of an ad, or the promotion of a post.
Others only allow promotion of posts.
Often each service will have a Promote button for promoting recent Posts or Status Updates.



Such paid promotional "boosts" allow a business to increase the number of visitors that will see the post or update, and hence potentially act upon whatever Call to Action is included in the post.
How Much Should I Budget to Spend?
With paid advertising programs like Google Ads, Facebook Ads, or LinkedIN Marketing, it's easy to set a desired spending budget for each targeted ad, keyword, or phrase related to the website, and the products/services being sold.
For example: $2 per click (or impression) with a limit of $200 per month or chosen time period.
While many services allow budgets as low as $1 per day, for effective results, experts recommend the following minimums for ad spendings:
Featured Case Study
North End Interiors Case Study
North End Interiors in Camano Island, Washington has the knowledge and expertise to finish any specialty interior, including vacation properties when it's hard to find a local contractor you can trust.
North End Interiors required an affordable, yet professional website solution to generate sales leads and requests; as well they desired on-going update assistance, as needed.
Website Update
With this in mind, we built North End Interiors's website using our clean code, SEO-Friendly, Responsive & Mobile-Friendly Content Management System (CMS) website solution.
They utilized our Full-Service Advertising Packages, as this solution offers professional management of all web and online & offline marketing needs (including graphic design of posters and performance program layouts) with unlimited future growth as their business grows and changes.
You can learn more by clicking below:
Quick Tidbits
Do You Have An Emergency Backup Plan?
In today's world, while there are numerous steps one can take to protect themselves online; there are only so many steps one can take to protect the company and it's data. Even the "safest" sites can still be infiltrated or become impaired due to failure.
With so much business done online susceptible to hackers, or just plain equipment malfunction, or failure; it's more essential than ever to make sure every business has an emergency backup plan in place.
Company Email: 
Do you have a plan in place if someone's email downloads malware or a virus?
Are these steps readily noted so employees don't spread the virus to other employees, or worse yet, a client?
Company Network: 
What if your company network were hacked and held for ransom?
Do you have steps and protocol in place?
Company Online Assets (website, social medias, etc): 
How would you handle catastrophic failure of online assets? 
Do you have multiple backups of data? 
Are backups stored securely away from the asset being protected?
These are just a few of the scenarios that every business must address and prepare for. Hope for the best with proper security, but plan and prepare for the worst potential failure of company assets, and create a plan through the scenario.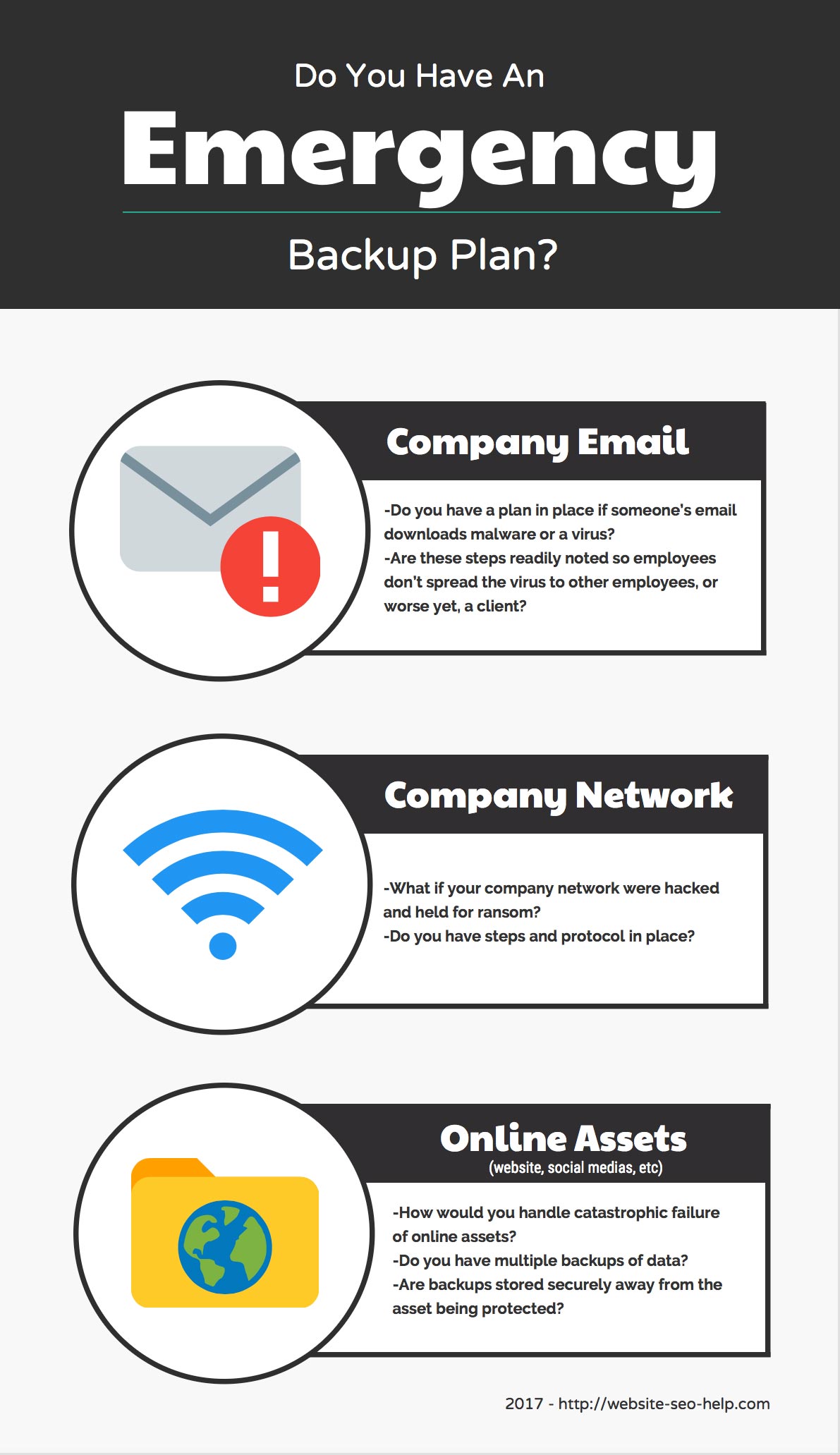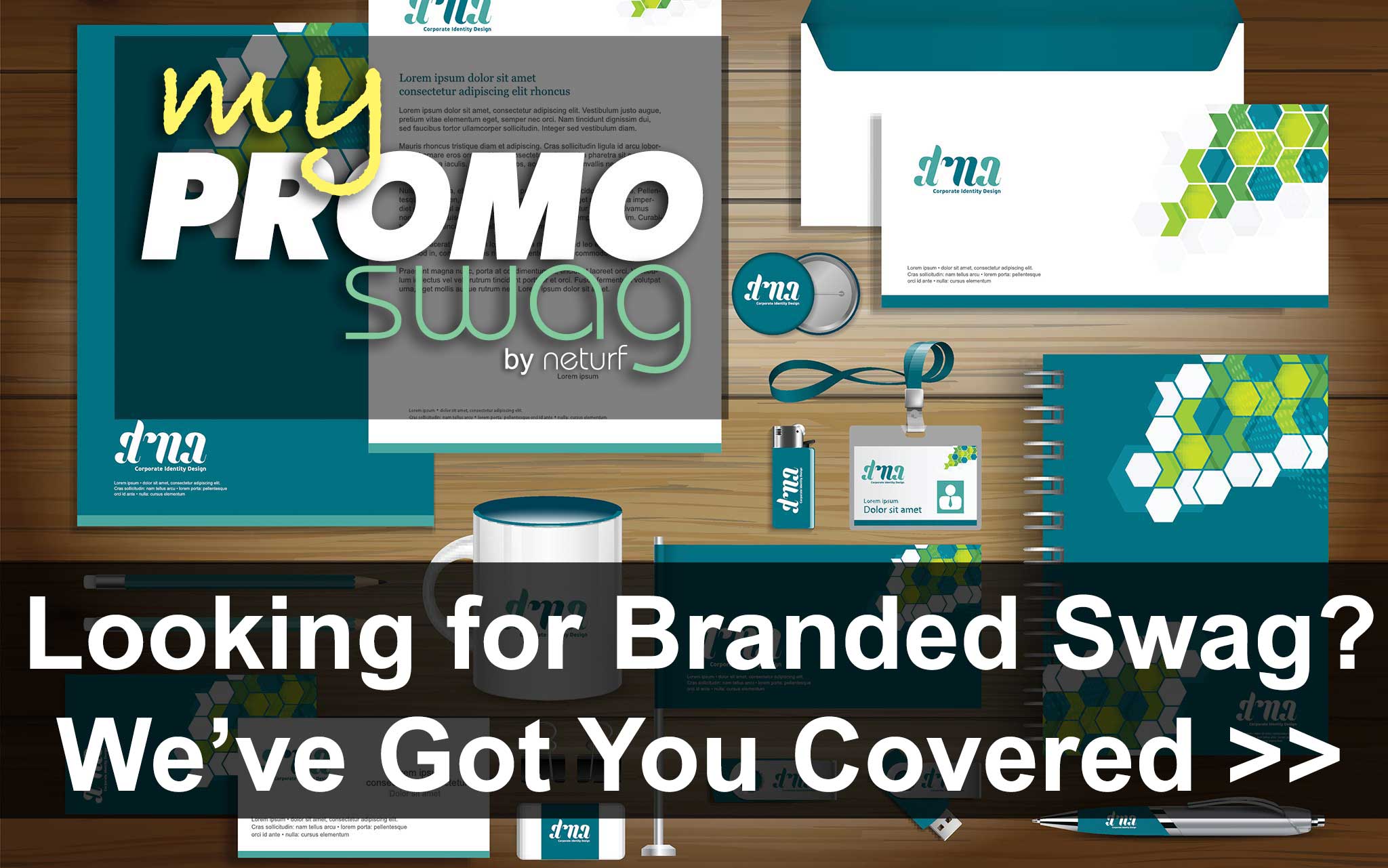 Goodies & Freebies Featured Solution
AVG Anti-Virus - Free Virus Protection Software
Antivirus and antispyware protection for Windows available to download for free. NEW! LinkScanner® Active Surf-Shield checks web pages for threats at the only time that matters - when you're about to click that link. Learn More.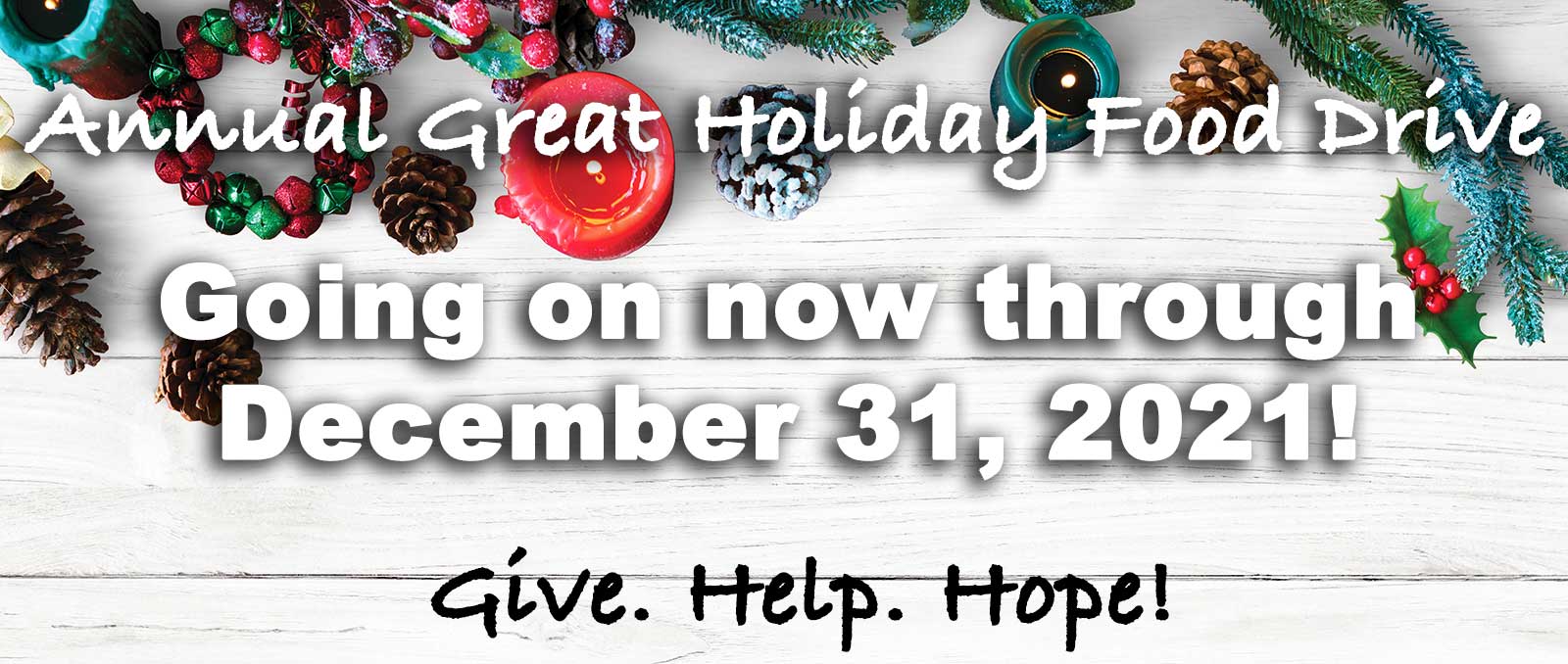 Newsletter Archive Topics
Newsletter Article Ideas?
We want to hear about it! Our newsletter is geared towards you so email your article ideas or questions to news@ad-sol.com.
Newsletter Subscription Status
Follow Us
We Accept Credit, Checks & PayPal

Recommended Web Technologies
Recommended Integrated Solutions