OpenOffice995
Business Applications Suite
Provided by Software995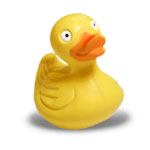 OpenOffice995 is the low-cost, powerful aternative to Microsoft Office. OpenOffice995 is a Business Applications Suite consisting of professional quality applications for creating, viewing and editing Microsoft Word documents (.doc), Powerpoint presentations (.ppt), FrontPage webpages (.html) and Excel spreadsheets (.xls).
Included:
a full featured word processor with professional formatting and layout tools, spell checking, autocomplete and autoformat as you type.
a comprehensive spreadsheet with advanced functions and tools for data analysis.
a presentation application with built in tools to: create and edit drawings, diagrams and pictures; add clipart and animation effects; create slideshows.
*Opens in a new window & is a 3rd party website not related to Advertising Solutions, Limited.
Follow Us
We Accept Credit, Checks & PayPal

Recommended Web Technologies
Recommended Integrated Solutions