PagePlus
Free Desktop Publishing Software
Provided by Serif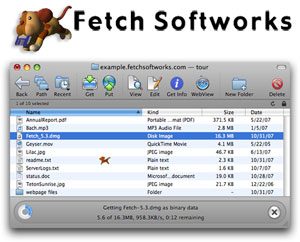 PagePlus is the award-winning desktop publishing software that enables you to create stunning documents for your home, school, business or club - no experience required!
With PagePlus you can create outstanding greetings cards, flyers and posters with easy-to-use Templates or create your own amazing designs for any occasions.
Included:
Multiple Document Types
PagePlus SE gives you a wide range of preset document layouts to help you design professional-looking documents. Choose from greetings cards, booklets, banners, posters and many more!


Table Tool
Design stylish, high-impact tables directly within PagePlus SE and easily position them precisely in your documents. Presenting data and information is simple with PagePlus SE.


QuickShapes
Can't draw, won't draw? An array of fully customisable QuickShapes, including spirals, stars and many more, will help you quickly add graphics to your documents.


On-Screen Spell Checker
Complete with its very own on-screen Spell Checker, PagePlus SE helps you avoid any embarrassing typos by automatically underlining mis-spelt words.


Artistic Text
Create attention-grabbing, designer text with stunning transparency effects, bitmap fills and outstanding graduated colours - great for headings, logos and more!


Page Manager
Add, copy and delete pages or assign new master pages with PagePlus SE's intuitive Page Manager. Organising your multi-page publications is extremely easy with PagePlus SE!


Design Studio
Offering simple drag 'n' drop access, the Design Studio puts a vast array of colours, fills, fonts, line styles and more at your fingertips.


Graphics Inline With Text
Set your graphics to stay with their associated text and when the text changes position as more copy is added, the relevant graphic will automatically move with it - easy!


Color Schemes
Choose from a range of colour schemes and create stylish and coordinated professional-looking documents.


Multiple Master Pages
Create multiple master pages for a choice of varied page styles within your longer documents and easily apply master pages to different sections of your publications.


Automated Templates
If you need to create professional-looking documents in a hurry, simply download our free, ready-made template packs, fill in your own information, customise the colour schemes and then print - it really is that simple!


*Opens in a new window & is a 3rd party website not related to Advertising Solutions, Limited.
Follow Us
We Accept Credit, Checks & PayPal

Recommended Web Technologies
Recommended Integrated Solutions