Content Management System (CMS) Demo
Advertising Solutions Demos - Live CMS Demo & Admin Control Panel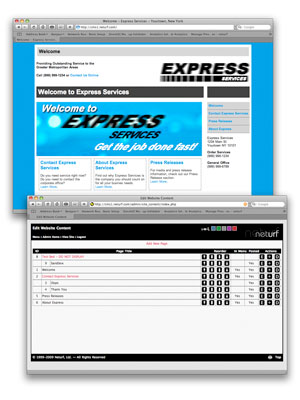 Take any of our content management system website application for a spin and see how easy it is to manage your own online website:
See our demo CMS website applications in action


Login as an Admin to view the Administrative Control Panel


In the Admin Area, you can:



add, delete and manage:



website pages
images
content
categories
and more in real-time!



Your changes will appear live on the website immediately!
We welcome you to take our Content Management System (CMS) Demo Websites for a Spin!
CMS websites that you can manage, point-click-save! Content Management Systems from Advertising Solutions allow any business to manage their website content without having to know any programming or coding skills.
In addition, Advertising Solutions's CMS base code can be customized without limit to include any future need or modification as the business grows and needs change!
Follow Us
We Accept Credit, Checks & PayPal

Recommended Web Technologies
Recommended Integrated Solutions