Managed Website & Application Hosting Services
Fully Managed Website & Application Hosting Services
At Advertising Solutions, our managed hosting plans are unlike any other and specially designed with your needs in mind. Each level of hosting gives you the services needed to run your website whether your a start-up or a larger well-established website. With our redundant backup services, unlike other standard website hosts, should your backups fail for any reason, we provide off-site tertiary backups to protect your data for worst-case disaster recovery services. Our hosting packages make it easy to grow as your business grows. (For those doing a $1M+ in online sales, we offer Dedicated Server Options).
All of our plans include 24-hour, 7-day a week datacenter monitoring and support, as well as daily backups, redundancy and secure servers to protect your data. Quick, accurate, and professional support is provided via your cPanel through extensive help guides, email and telephone assistance. We have been hosting web sites and applications since 1999 and have the experience, technical skills, and the stability that your hosting services require.
The following hosting plans are available online, Contact Us for custom needs:
Level 1
Disk Space: 250MB
Monthly Data Transfer: 1GB
Email Accounts:* Unlimited
AutoSSL: Included
Level 2
Disk Space: 500MB
Monthly Data Transfer: 5GB
Email Accounts:* Unlimited
AutoSSL: Included
Level 3
Disk Space: 1GB
Monthly Data Transfer: 10GB
Email Accounts:* Unlimited
AutoSSL: Included
Level 4
Disk Space: 2.5GB
Monthly Data Transfer: 50GB
Email Accounts:* Unlimited
AutoSSL: Included
*Email accounts are part of the cPanel and will count against the available storage space.
---
Software Support on our Linux Packages
Newest versions of:
CENTOS 7.x 64 bit
PHP 7.x
MySQL 5.x+
cPanel Software

Fully Managed Hosting Services
All of our hosting services come 100% fully managed by our 24/7 Datacenter Support Team. Rest assured that our Datacenter Support Team will be there to keep your hosting up and running any time of the day or week.

cPanel Control Panel
cPanel is a fully featured web hosting control panel system that allows you to have full control over your hosting accounts many aspects and features as easily as possible. You are able to provide a clean and professional interface for not only yourself, but your staff to manage your hosting and any additional domains from within. All cPanel hosting accounts include FREE AutoSSL certificates compatible with Google's SSL Security Requirements.
Additional Supported Software Solutions
Are you already using another solution? Advertising Solutions supports many of the following 3rd party systems and MANY more: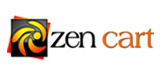 Advertising Solutions cPanel hosting comes many free software programs to help run your business; included FREE with monthly hosting:
Brand name CMS, blog & e-commerce systems including:
WordPress
Magento
Joomla
Zen Cart
AbanteCart
PrestaShop
osCommerce
OpenCart
Drupal
phpBB
SMF
WHMCS
MyBB
Dolphin
Moodle
Help Center Live
OpenClassifieds
CubeCart
BoxBilling
Open Source Point of Sale
phpCOIN
Invoice Ninja
Shopware
Shopping carts, customizable CMS, & other web-based applications including:
Blogs
Portals/CMS
Forums
Image Galleries
Wikis
Social Networking
Ad Management
Calendars/Scheduling
Gaming
Mails
Polls & Surveys
Project Management
e-Commerce
Customer Support
Frameworks
Educational
DB Tools
Music & Videos
RSS
File Management
Libraries
Widgets
Others
Request Service Now
We Accept Credit, Checks, ACH & Wire

Recommended Web Technologies
Recommended Integrated Solutions