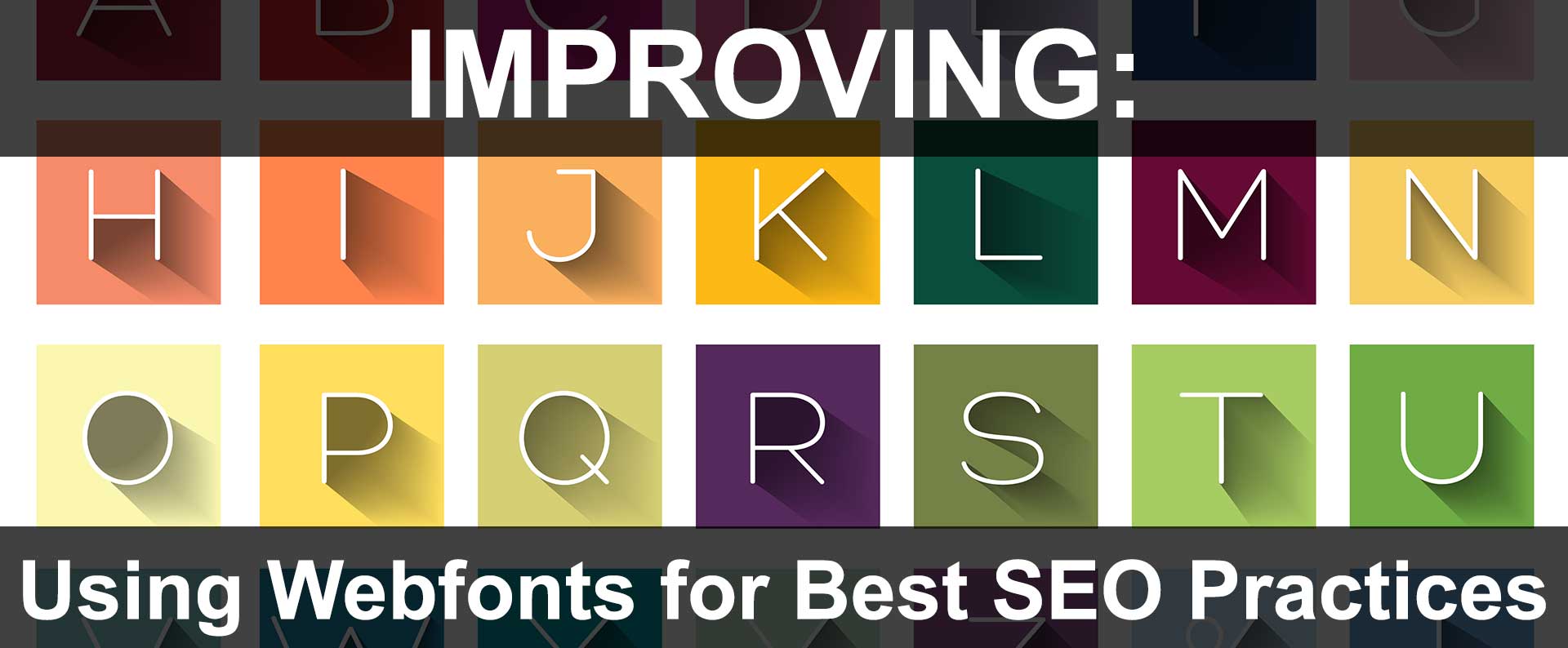 Featured Article
Using Web Fonts for Best SEO Practices
Designing With Unique Fonts While Maintaining Optimized Website Content
Revised September 17, 2020
Originally Published August 9, 2011
When designing websites, it's important to balance form and function;
Make sure the website looks appealing AND works as required.
Until a few years ago, it was next to impossible for a web designer to achieve true SEO while trying to use unique, nonstandard fonts for page titles, or special texts.
Graphic and web designers seeking natural/organic SEO were limited to using, standard default fonts such as Arial, Times, Helvetica and a few other fonts.
If these designers wanted anything unique, custom or fancy for title font lettering, they would have to resort to creating a graphic of the word(s) in the desired font.
The Font Style Dilemma
Search engines view website content as the most important factor when ranking websites (often just above the factor of whether a website is responsive and will render [load smoothly] on various browsers; versus failing or rendering inaccurately).
Therefore, it's imperative to keep as much website content in readable text format (instead of graphic images of desired fonts) for top SEO (search engine optimization) and to maintain top search engine ranking.
Since the readable text of a website (especially the titles and headers of a site) are the most important factors in SEO, this has left many web designers in a quandary as to how to create a unique aesthetic look for a site, while avoiding the use of boring Arial and Times New Roman fonts; all while maintaining best SEO practices.
Graphic designers can take any text in any font style (cursive, handwritten, etc) and create a graphic of the word or title.
However, a graphic is often still not readable by many search engines.
To achieve any substantial SEO with a graphic, requires the use of an ALT tag on the graphic image.
While an ALT tag will help a search engine decipher what the graphic is about, it is not as powerful, effective, nor meaningful to search engines as using actual text; especially if used for a Header or Paragraph Title.
Before the advent of the web font, if a web designer wanted to achieve maximum SEO, they would be limited to using regular, standard font styles for a Header or Paragraph Title (such as Arial, Times New Roman, or other standard fonts that come on most computers today).
Just because a font is installed on the computer of a designer, does not mean that font is a standard font that will appear on all computers, and often times, different computer systems, may have different default fonts available.
When a font is not installed on a local user's computer, the browser simply defaults to a standard font on the user's computer such as Arial, Times and so on.
Hence, by not creating a graphic of the special font style, the designer may loose any unique aesthetic originally intended due to lack of support of non-standard fonts in today's browsers.
A New Era For Unique Website Fonts
Fortunately, gone are the days of limited font styles to choose from for web development.

Featured Case Study
Pacific Northwest Section - AIHA Case Study
Pacific Northwest Section - AIHA is a regional section of the American Industrial Hygiene Association (AIHA). The AIHA is a professional society of persons dedicated to the prevention of workplace-related illness or injury that may affect the health or well-being of workers or the community. AIHA is the largest international association serving the needs of occupational and environmental health professionals practicing industrial hygiene in industry, government, labor, academic institutions, and independent organizations.
Pacific Northwest Section - AIHA required a secure, yet professional website solution to manage members, conference registrations, online payments, and more; as well they desired on-going update assistance, as needed.
Website Update
With this in mind, we built Pacific Northwest Section - AIHA's website using our clean code, SEO-Friendly, Responsive & Mobile-Friendly Ready-to-Tailor eCommerce Website Base-Code Engines with Content Management System (CMS).
They utilized our Full-Service Advertising Packages, as this solution offers professional management of all web and online & offline marketing needs with unlimited future growth as their business grows and changes.
You can learn more by clicking below:

Quick Tidbits
Do You Have An Emergency Backup Plan?
In today's world, while there are numerous steps one can take to protect themselves online; there are only so many steps one can take to protect the company and it's data. Even the "safest" sites can still be infiltrated or become impaired due to failure.
With so much business done online susceptible to hackers, or just plain equipment malfunction, or failure; it's more essential than ever to make sure every business has an emergency backup plan in place.
Company Email:
Do you have a plan in place if someone's email downloads malware or a virus?
Are these steps readily noted so employees don't spread the virus to other employees, or worse yet, a client?
Company Network:
What if your company network were hacked and held for ransom?
Do you have steps and protocol in place?
Company Online Assets (website, social medias, etc):
How would you handle catastrophic failure of online assets?
Do you have multiple backups of data?
Are backups stored securely away from the asset being protected?
These are just a few of the scenarios that every business must address and prepare for. Hope for the best with proper security, but plan and prepare for the worst potential failure of company assets, and create a plan through the scenario.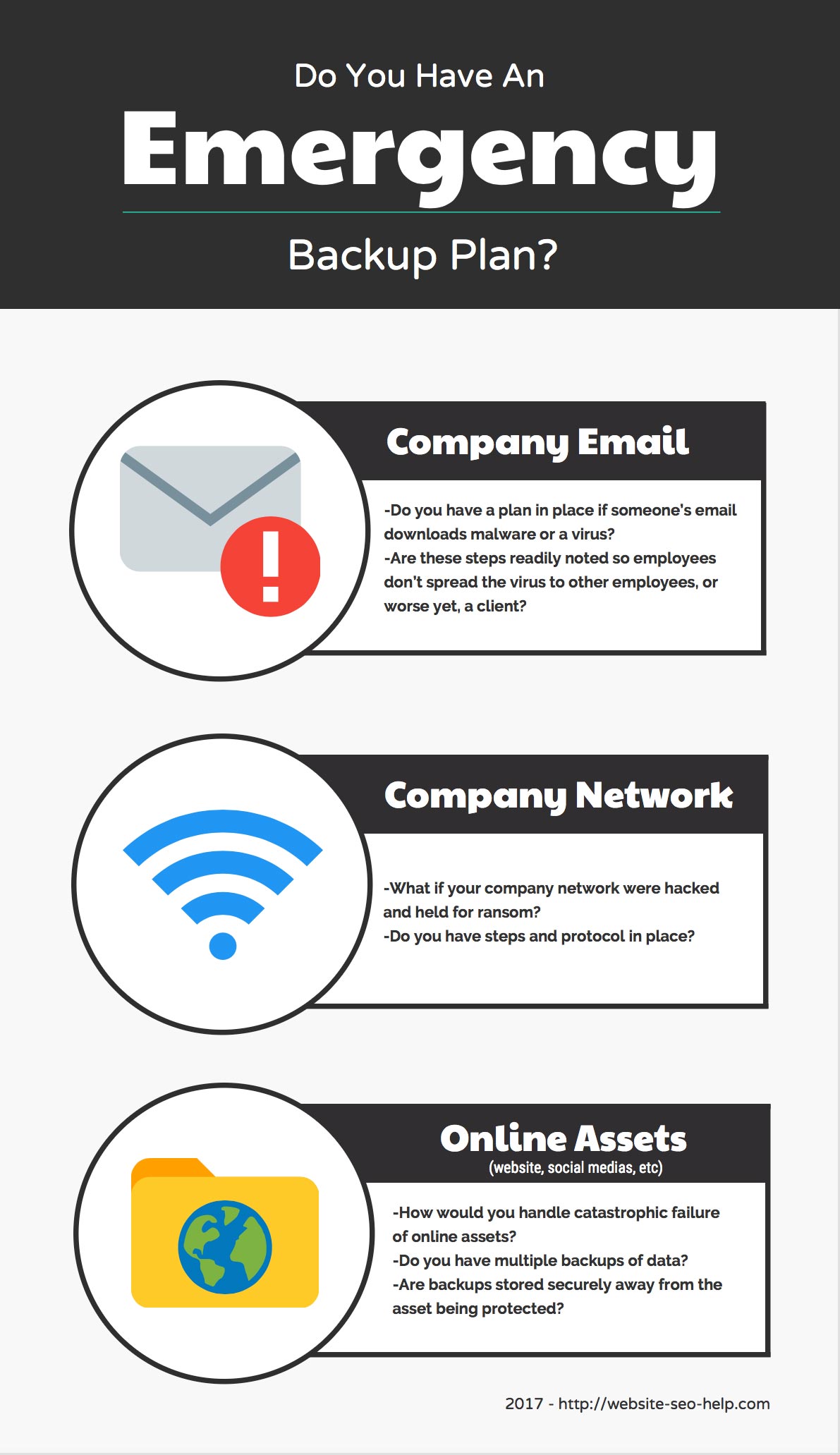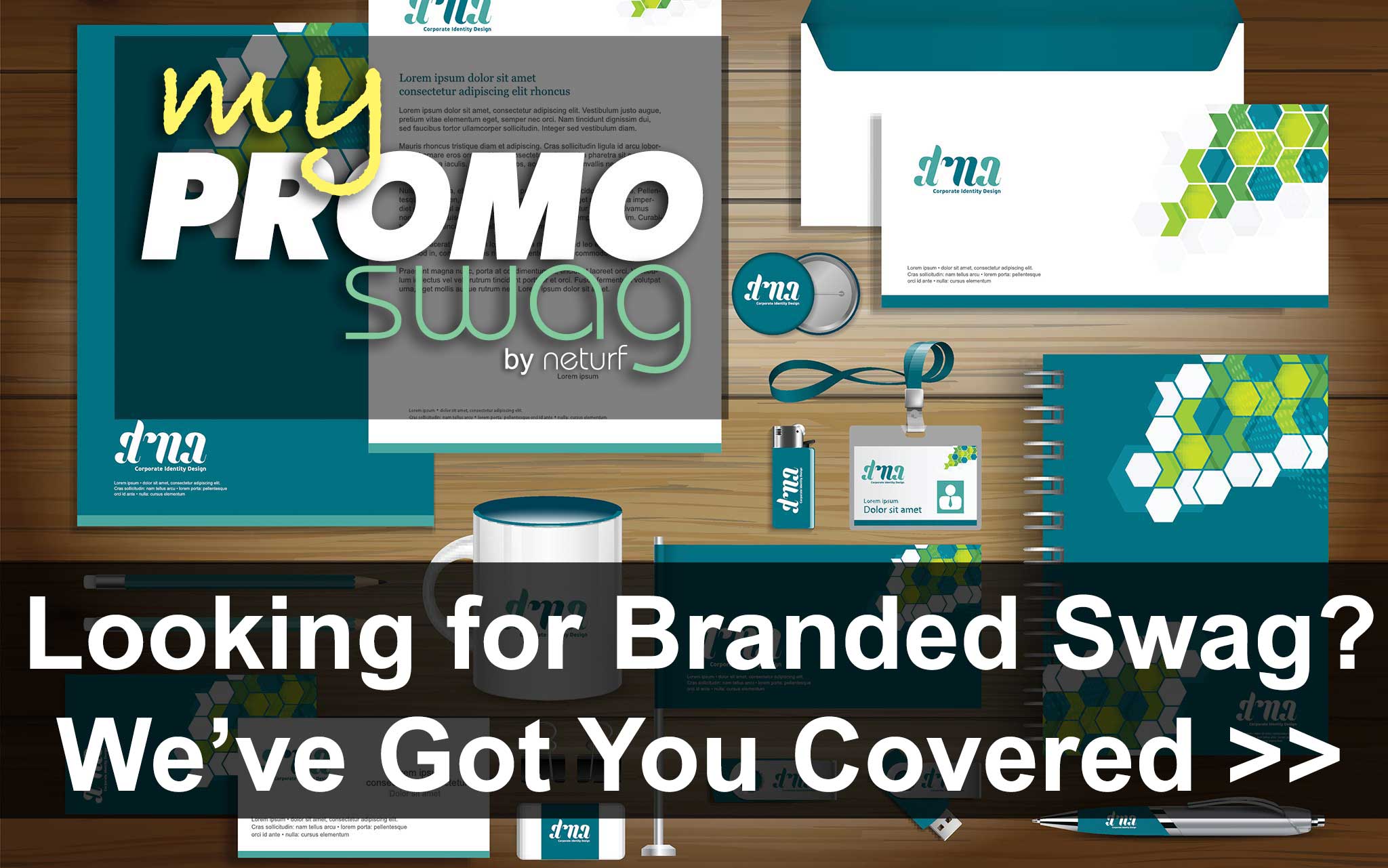 Goodies & Freebies Featured Solution
AVG Anti-Virus - Free Virus Protection Software
Antivirus and antispyware protection for Windows available to download for free. NEW! LinkScanner® Active Surf-Shield checks web pages for threats at the only time that matters - when you're about to click that link. Learn More.
Newsletter Archive Topics
Newsletter Article Ideas?
We want to hear about it! Our newsletter is geared towards you so email your article ideas or questions to news@ad-sol.com.
Newsletter Subscription Status
Follow Us
We Accept Credit, Checks & PayPal

Recommended Web Technologies
Recommended Integrated Solutions