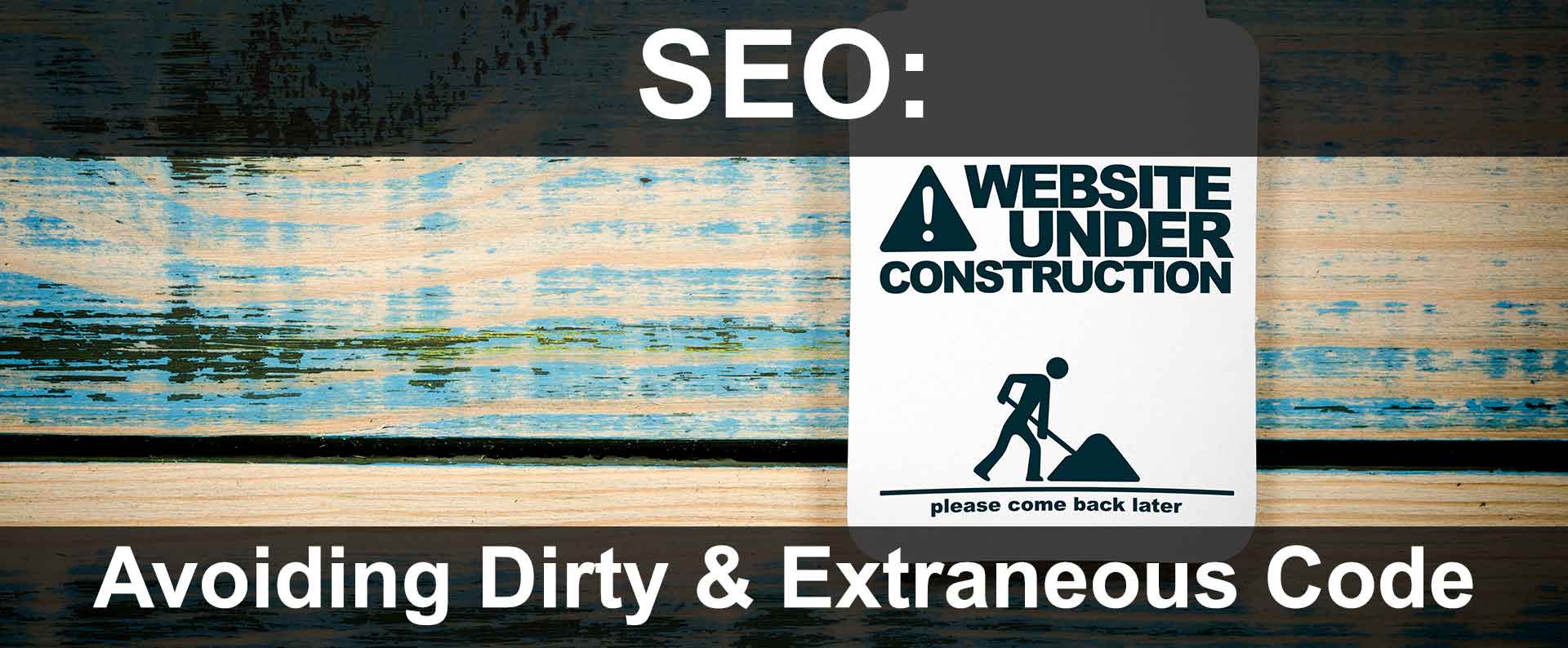 Featured Article
Avoiding Dirty & Extraneous Code
Using A Do-It-Yourself Web Builder Can Hinder SEO With Excess Code
Revised May 14, 2020
Originally Published May 22, 2014
Most business owners and managers today have heard of "keyword density" as compared to "website code". However, very few seem to be aware of how extraneous code (or dirty code), can be a factor to a website's ranking in search results.
For those that are not aware, it's important to note the detrimental ramifications that excessive code can have on search engine ranking and placement in search results.
Extra code effectively lowers a website's overall ratio of good, human readable text, vs machine readable program code; negatively impacting SEO.
For example:
If a website page takes 100 lines of code to generate, and the actual human readable content is several paragraphs of text with usable links and images taking 75 lines of the code, then that web page has a 75% "text to code" density ratio.
When a webpage is coded by hand, or an SEO-friendly CMS (Content Management System that allows a novice to easily manage the site), more often than not, the amount of code is minimal, thus lending to a higher text to code ratio. (The more human readable content versus program code, the better it is for SEO.)
On the other hand, most of today's DIY (Do-It-Yourself) website template creators, (such as Weebly, Wix, GoDaddy Website Builder, and others), create sites with very low text to code ratio. What might take a professional programmer or an SEO-friendly CMS 100 lines of code to create, many DIY sites will take 5 to 10 times as many lines of code!
While programs like Wix may make it easy for an amateur to create a website that "appears" to be a nice, professional looking website; more often than not, the code behind the scenes is often:
extremely verbose (often taking 10 times as much code as a SEO-friendly CMS, or hand-coded site) resulting in low "keyword" text to "code" density


not cross browser compatible resulting in browser rendering issues or failure to load properly on all platforms


not responsive, and may require the development of two websites; one optimized for laptops/desktops, and one for mobile/smartphones/tablet-like devices; resulting in duplicitous work


looks messy, like an amateur wrote the code; making it difficult for programmers to understand the previous work for future customizations
Best SEO Practice
Extraneous code can be detrimental to proper SEO (Search Engine Optimization) of a website. Just like a book editor would tell a book author to write short, sweet, and to the point; website code needs to be concise, and well written too.
This makes sense from an SEO perspective as the most important factors are:

Featured Case Study
New Vision Landscape Maintenance Case Study
New Vision Landscape Maintenance is a Portland Metro, Oregon based commercial, HOA, and residential landscape contractor specializing landscape maintenance and related services, including construction of custom fences, retaining walls and paver installation serving Tualatin, Woodburn, Wilsonville, Hubbard, West Linn, Tigard, Happy Valley, Lake Oswego, Canby, Portland, Oregon City, Sherwood, Molalla, & Aurora.
New Vision Landscape Maintenance required a secure, yet professional website solution to showcase their services and a selection of past project galleries; as well they desired on-going update assistance, as needed.
Website Update
With this in mind, we built New Vision Landscape Maintenance's website using our clean code, SEO-Friendly, Responsive & Mobile-Friendly Ready-to-Tailor Content Management System (CMS) Website Base-Code Engine.
They utilized our Full-Service Advertising Packages, as this solution offers professional management of all web and online & offline marketing needs with unlimited future growth as their business grows and changes.
You can learn more by clicking below:

Quick Tidbits
Do You Have An Emergency Backup Plan?
In today's world, while there are numerous steps one can take to protect themselves online; there are only so many steps one can take to protect the company and it's data. Even the "safest" sites can still be infiltrated or become impaired due to failure.
With so much business done online susceptible to hackers, or just plain equipment malfunction, or failure; it's more essential than ever to make sure every business has an emergency backup plan in place.
Company Email:
Do you have a plan in place if someone's email downloads malware or a virus?
Are these steps readily noted so employees don't spread the virus to other employees, or worse yet, a client?
Company Network:
What if your company network were hacked and held for ransom?
Do you have steps and protocol in place?
Company Online Assets (website, social medias, etc):
How would you handle catastrophic failure of online assets?
Do you have multiple backups of data?
Are backups stored securely away from the asset being protected?
These are just a few of the scenarios that every business must address and prepare for. Hope for the best with proper security, but plan and prepare for the worst potential failure of company assets, and create a plan through the scenario.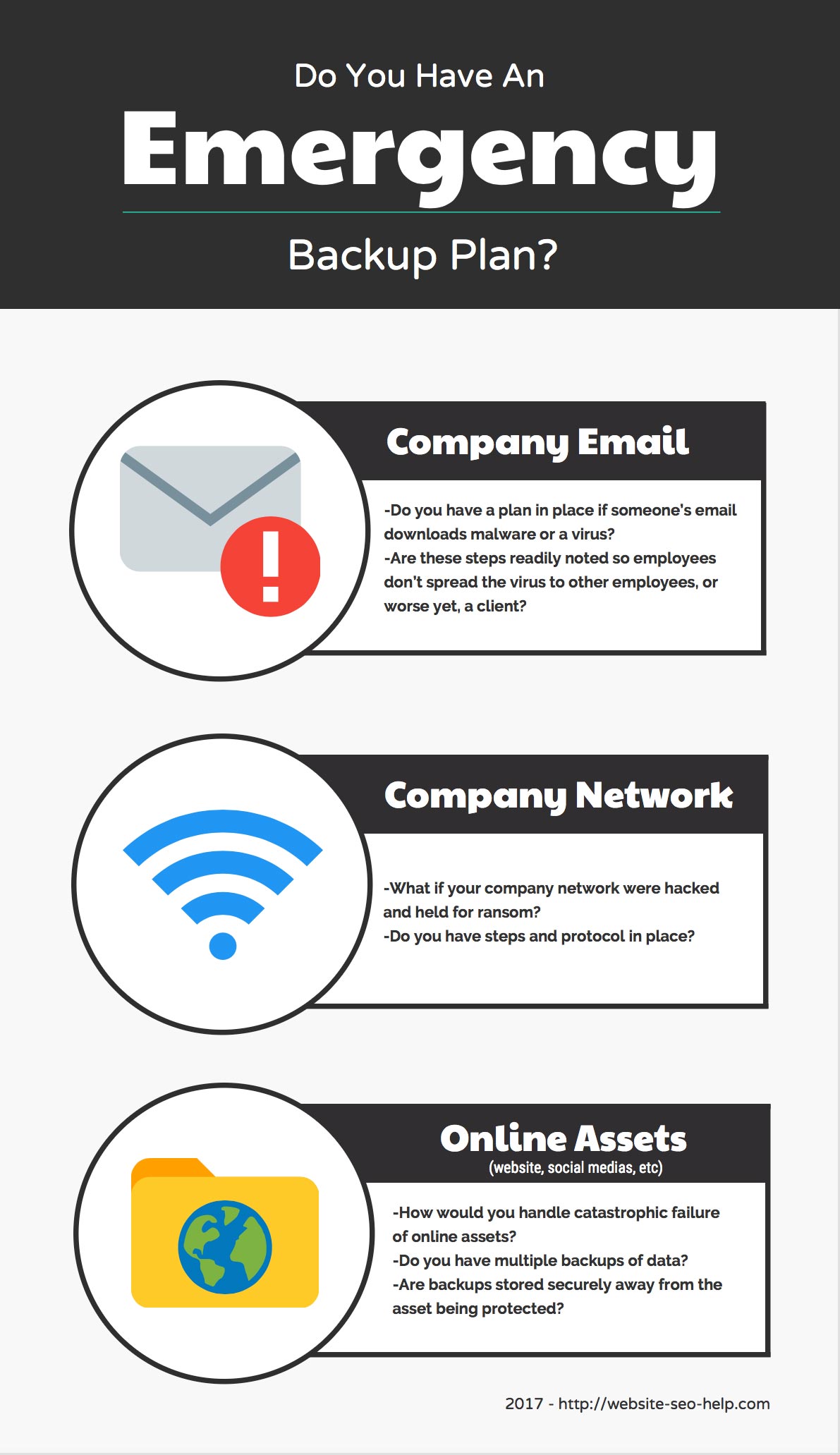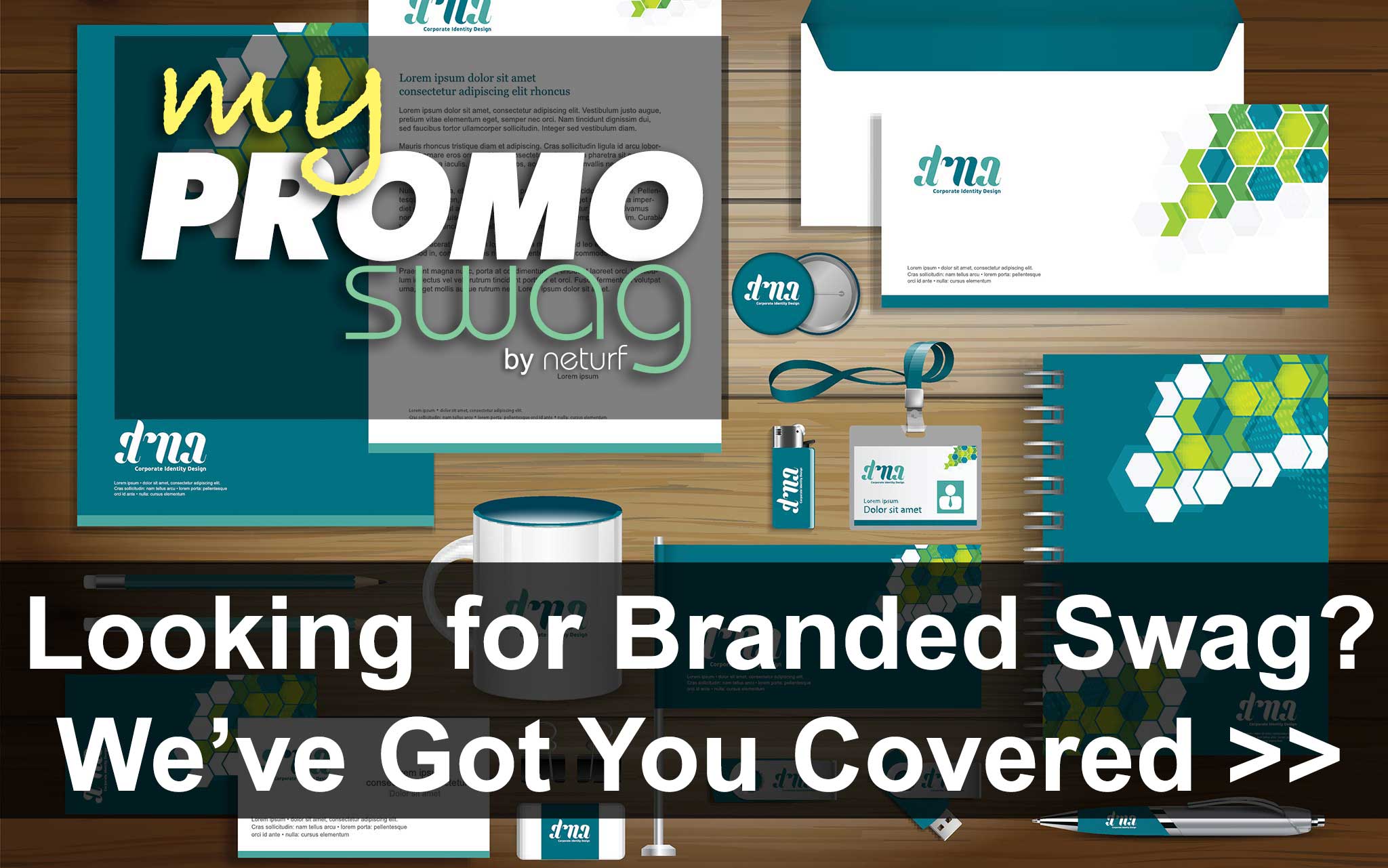 Goodies & Freebies Featured Solution
AVG Anti-Virus - Free Virus Protection Software
Antivirus and antispyware protection for Windows available to download for free. NEW! LinkScanner® Active Surf-Shield checks web pages for threats at the only time that matters - when you're about to click that link. Learn More.
Newsletter Archive Topics
Newsletter Article Ideas?
We want to hear about it! Our newsletter is geared towards you so email your article ideas or questions to news@ad-sol.com.
Newsletter Subscription Status
Follow Us
We Accept Credit, Checks & PayPal

Recommended Web Technologies
Recommended Integrated Solutions