Featured Article
How To Make Online Sales Now!
Use Digital Advertising Campaigns For Immediate Sales
Revised November 25, 2020
Originally Published September 25, 2008
When businesses need top listings in search engines, and social media pages right away:
paid digital advertising is best for immediate, "I need it NOW" results.
What is Digital Advertising?
Digital advertising campaigns, such as Google's Ads, Yahoo! / MSN Bing, Facebook Ads and LinkedIN Marketing are:
the paid-results seen displayed at the very top of the search results page,
or along the side of the page;
or in the case of sponsored social media posts, the paid ads/posts will be scattered throughout the newsfeed.
For example Google's Ads are normally labeled "Ad" or "Sponsored" at the top (and sometimes the bottom) of the results page.

All "Ads" are paid search result positions, and all ads are normally signified by something similar to "Sponsored Link".
Most often paid ads are purchased on a PPC (Pay per click) or CPI (Cost per impression) basis.
PPC is often used to pay for ads that are urging a user to take action and click through to purchase a product or service.


CPI is often used with syndication ads (including Remarketing) appearing within other websites' content on a related topic; such ads are normally better suited for gaining exposure about a certain topic or interest.

For example, syndication ads are the ones usually seen when visiting other websites, and ads from previous sites visited keep popping up on the page; or when ads pop up related to the page's content (such as when on a golfing site and golf related ads pop up).
Is Paid Advertising Better Than Natural/Organic SEO?
Natural optimization of a website is still extremely important, and will yield the best results for long-term search engine ranking.


Paid or sponsored ads & posts can work well for quick, short-term, or immediate results; as well in conjunction with organic SEO for optimum exposure.


Natural optimization doesn't have the cost associated with it like paid advertising in search engines, or other advertising mediums.


Natural optimization rarely results in immediate online sales; it can take time for search engines to index a website and content for potential display in search results.
If the need requires top placement on the search page, or immediate ad sales NOW, (whether in time for an event, Christmas Sales, or any other holiday), using paid advertising in search engines and social medias provides immediate results.
Which Search Engine or Social Media Should I Advertising With?

Featured Case Study
Vincent A Ferris Construction LLC Case Study
Vincent A Ferris Construction LLC is a construction and carpentry firm focusing on building new homes, remodeling, commercial construction, business remodeling, pole barn structures, steel buildings, and many other construction related jobs throughout Oregon.
Vincent A Ferris Construction LLC required a secure, yet professional website solution to generate sales leads, requests, and show off gallery work; as well they desired on-going update assistance, as needed.
Website Update
With this in mind, we built Vincent A Ferris Construction LLC's website using our clean code, SEO-Friendly, Responsive & Mobile-Friendly Content Management System (CMS) website solution.
They utilized our Affordable Business Website (ABW) division for an inital website design and development for under $300; this solution offers professional development of their initial website, without any long-term contracts, while offering the capability for adding new content with unlimited future growth as their business grows and changes.
You can learn more by clicking below:

Quick Tidbits
Do You Have An Emergency Backup Plan?
In today's world, while there are numerous steps one can take to protect themselves online; there are only so many steps one can take to protect the company and it's data. Even the "safest" sites can still be infiltrated or become impaired due to failure.
With so much business done online susceptible to hackers, or just plain equipment malfunction, or failure; it's more essential than ever to make sure every business has an emergency backup plan in place.
Company Email:
Do you have a plan in place if someone's email downloads malware or a virus?
Are these steps readily noted so employees don't spread the virus to other employees, or worse yet, a client?
Company Network:
What if your company network were hacked and held for ransom?
Do you have steps and protocol in place?
Company Online Assets (website, social medias, etc):
How would you handle catastrophic failure of online assets?
Do you have multiple backups of data?
Are backups stored securely away from the asset being protected?
These are just a few of the scenarios that every business must address and prepare for. Hope for the best with proper security, but plan and prepare for the worst potential failure of company assets, and create a plan through the scenario.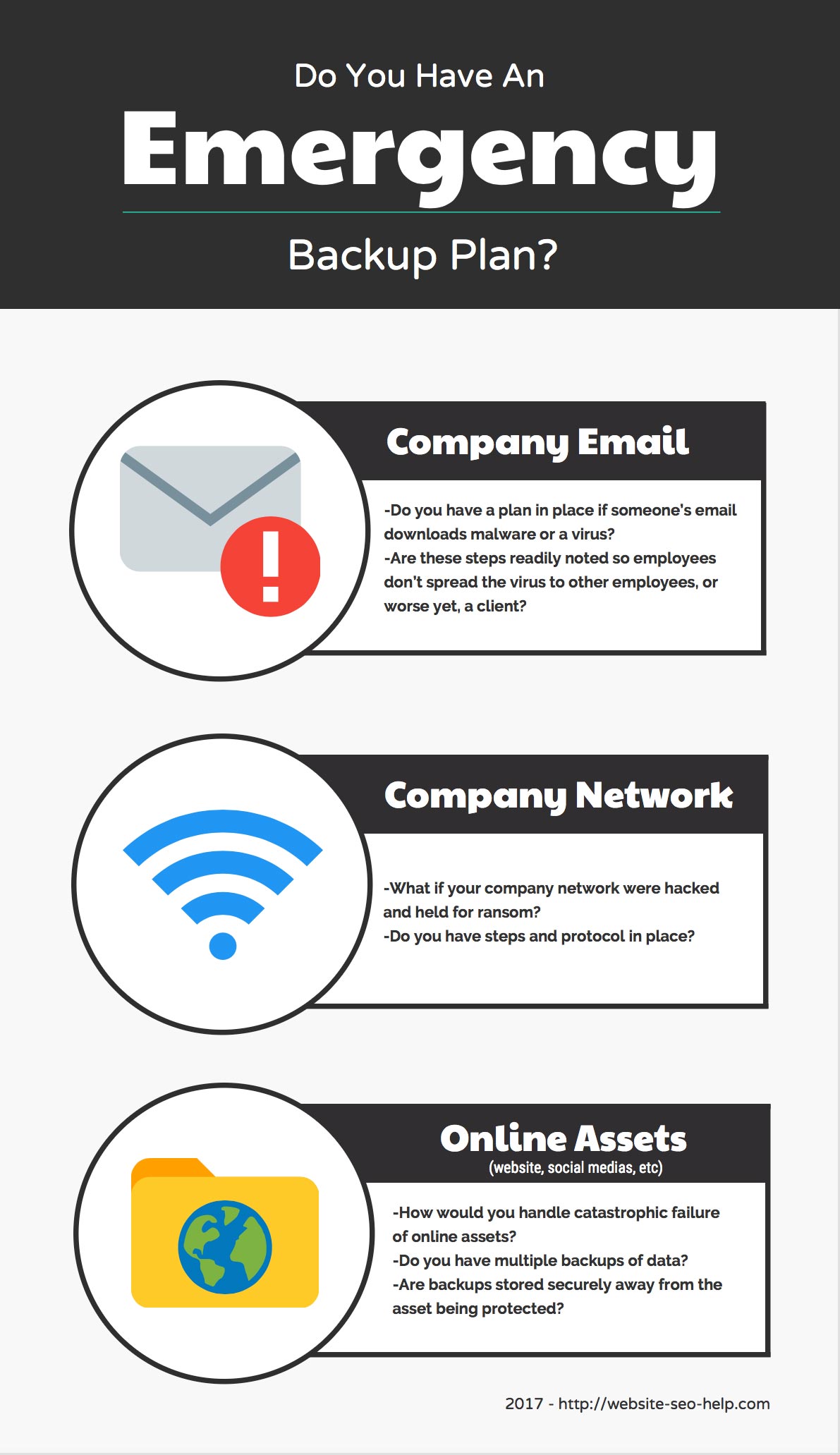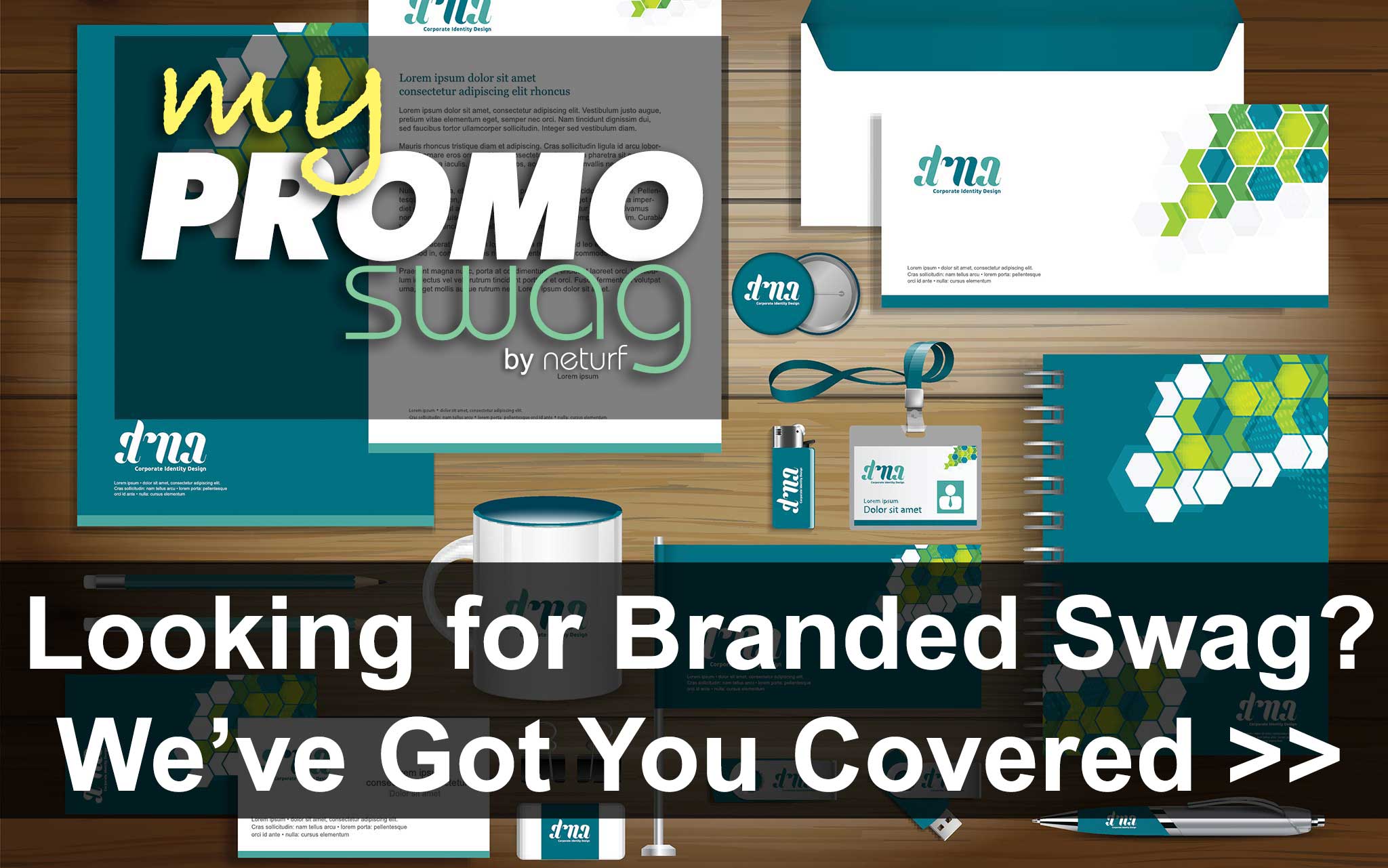 Goodies & Freebies Featured Solution
AVG Anti-Virus - Free Virus Protection Software
Antivirus and antispyware protection for Windows available to download for free. NEW! LinkScanner® Active Surf-Shield checks web pages for threats at the only time that matters - when you're about to click that link. Learn More.
Newsletter Archive Topics
Newsletter Article Ideas?
We want to hear about it! Our newsletter is geared towards you so email your article ideas or questions to news@ad-sol.com.
Newsletter Subscription Status
Follow Us
We Accept Credit, Checks & PayPal

Recommended Web Technologies
Recommended Integrated Solutions