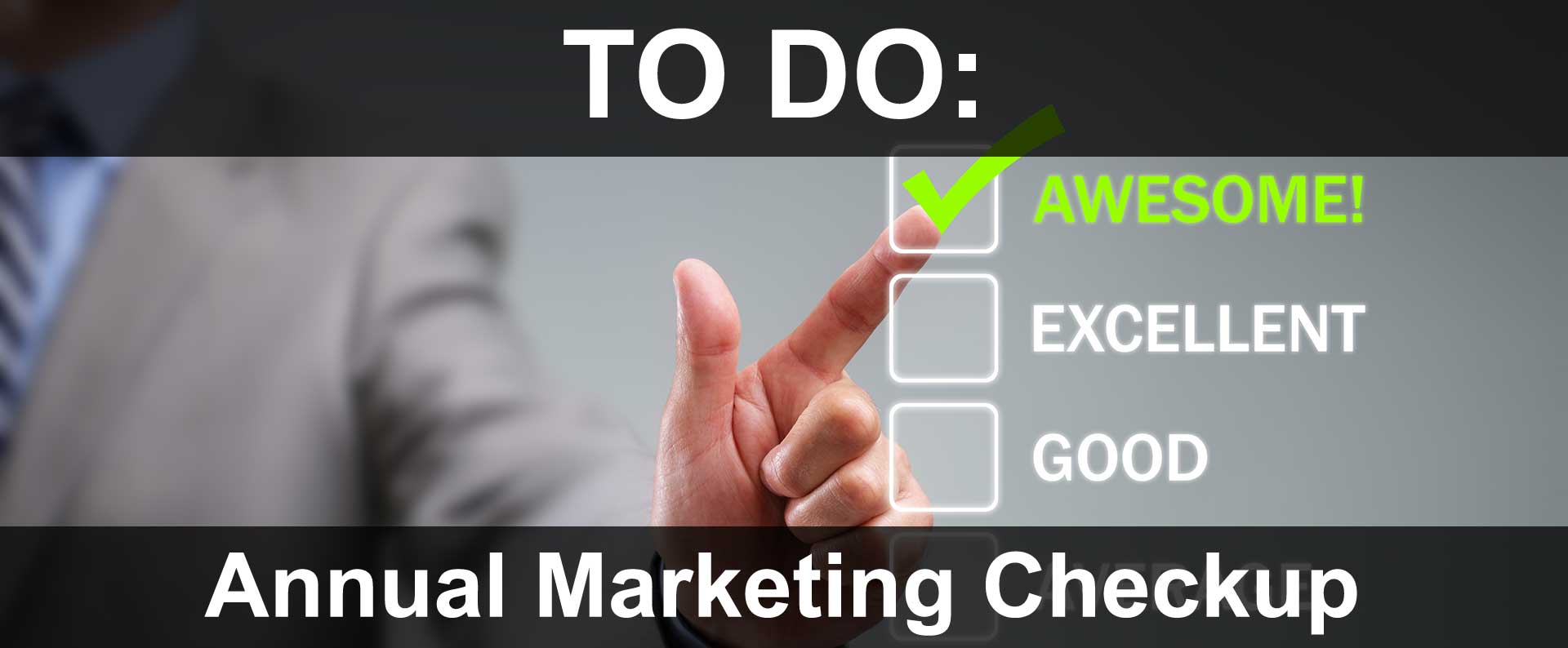 Featured Article
Annual Marketing Checkup
A List Of Marketing Review Optimization Priorities
Revised January 16, 2020
Originally Published January 19, 2017
Advertising is essential to ANY company's success, regardless of industry. Marketing (or lack thereof) can determine how successful a company will be, or how quickly it will succumb to the competition.
For continued success and growth, it's important to review the company's marketing strategies regularly (at a minimum annually) to assess what's working, what isn't working, and how to go about improving.
Successful businesses spend time analyzing marketing data to make sure they're achieving the results they want:
Reaching appropriate markets (target market)
Attracting preferred customers (demographics)
Retaining key clients (follow-up & retention)
Increasing sales & profits (return on investment)
Regular review helps make future marketing decisions that are proactive and successful, versus reactive and just getting by.
The following areas should be reviewed regularly for successful marketing of a company's products or services:
Target Market & Goals
Branding & Logo
Signage & Location
Marketing Collateral
Web Presence
Local SEO, Presence & Reviews
Social Media Presence
Competition
Referrals
Target Market & Goals
Determining the business's target market and goals are the first keys to marketing. Knowing the company's target market is imperative to successfully generating new leads and sales. Knowing who the audience is, how to reach them, and what the goal is once reached, are essential to moving forward.
While this may seem repetitive for long-established businesses, it's still necessary to re-assess regularly; today's business landscape and industries are changing rapidly. It's never safe to assume, nothing's changed.
Instead, review and make sure the company's target market and goals are still in line with the marketing efforts put forth.
For Example:

If a home furnishing's target demographic is suburban women in their 40's, then marketing strategies must be enacted to reach those women where they are in their day-to-day activities. Marketing to anyone else, or anywhere else is a waste of capital and resources.
Branding & Logo
Assessing and reviewing a company's branding and logo are essential; regardless of whether the company is a start-up or long-established. As with everything, times change and a company's branding must be up-to-date, reflective of current trends, and integrated in every aspect of the business.
Branding is an important way of setting a company apart from its competition and making the business easily recognizable to prospects and customers.
When analyzing a company's corporate image and logo, make sure the image is appealing and attractive to the industry's target market and audience.
Ensure the brand accurately reflects the company's mission, goals, and industry standing.
Research important aspects such as color usage and how that affects customer perception.
Once a company's brand has been established, make sure the brand is cohesive throughout all marketing collateral and efforts. Branding should be used on any, and all aspects of the company. Every piece of the company, from business cards, to pens, to bank checks, letter head and envelopes, are all opportunities to spread the company's brand and potentially increase business.
Signage & Location
Signage and location often are underrated and forgotten in the day-to-day grind of business. However, a business's signage and location can actually be a determining factor of a business's success or failure.
A company can have the best location ever with regards to traffic. However, if the business lacks signage that's easy for customers to view, recognize, and clearly directs traffic to the business; then customers can be discouraged in finding the business, giving up, and going elsewhere.
A business's location should use every opportunity possible to promote business signage and draw attention to the business:
If the business has big retail windows, then use that space to draw potential customers' attention.
If a business is allowed to put up signage on the side walk to draw in business, then do so.
The key to succeeding with signage and location is to make use of all available real estate accessible to the company.
Advertising on a company's own property is a cost-effective way to promote, and make use of space that is already paid for within the business's lease of space.
Marketing Collateral
Reviewing a company's marketing collateral (such as business cards, brochures, flyers, pamphlets, and other marketing materials) is essential. This allows for the opportunity to make sure that such collateral provides the necessary information and resources that perspective customers will need in making a decision to use one company versus another.
Depending on the particular industry, the questions for assessing collateral may differ. However, most all collateral should review basic factors.
For example:

Does all the collateral work together, and clearly identify the benefits of the products or services; versus only talking about the features?
Successful marketing collateral will work together, emotionally relating how those features will solve a problem of the customers. The solved problem is the benefit, from the customer's point of view.
Benefits to the customer are what entice consumers to purchase and make the sale, NOT ambiguous features of a product or service.
Web Presence
In today's world, having a web presence is essential to any industry. Whether the presence be a simple informational website, a custom-database-intensive website application, or something else; making sure a company's presence on the web is clear and easily found is imperative.
As with other marketing, a company's web presence needs to be reviewed regularly for optimal success and revenue generation.
Local SEO, Presence & Reviews

Featured Case Study
Silver Oak Custom Homes LLC Case Study
Silver Oak Custom Homes LLC is a full-service construction company based in Portland metro area, specializing in custom homes, renovations and restorations. With over 20 years of experience, Silver Oak Custom Homes LLC has earned a solid reputation as the premier quality builder in the Metropolitan Area.
Silver Oak Custom Homes LLC required an affordable, yet professional website solution to generate sales leads and requests; as well they desired on-going update assistance, as needed.
Website Update
Per their request we utilized the Wordpress platform to build Silver Oak Custom Homes LLC's website using a custom Wordpress theme that's Responsive & Mobile-Friendly.
They utilized our Full-Service Advertising Packages, as this solution offers professional management of all web and online & offline marketing needs with unlimited future growth as their business grows and changes.
You can learn more by clicking below:

Quick Tidbits
B2B SEO Facts
Many B2B companies think they're immune to SEO, mobile-friendly, responsive website needs, and SEM (Search Engine Marketing).
However, the numbers are surprising; if your B2B company website isn't following Google's recommendations for SEM, SEO, and mobile-friendly design, you're most likely missing out!
Here's the facts:
Over 70% of all B2B purchase decisions start with a generic search. Some estimates are as high as 89%.1
Nearly 90% of all B2B research is done using search engines.1
Nearly half, 42% of all B2B research is done on a mobile device, and growing nearly 3X annually.1
Nearly half, 46% of all B2B researchers are millennials on digital devices.1
B2B pay-per-click advertising has the 3rd highest click-thru rate (2.55%) behind dating (3.4%) and finance (2.65%), yet above consumer services (2.4%)!2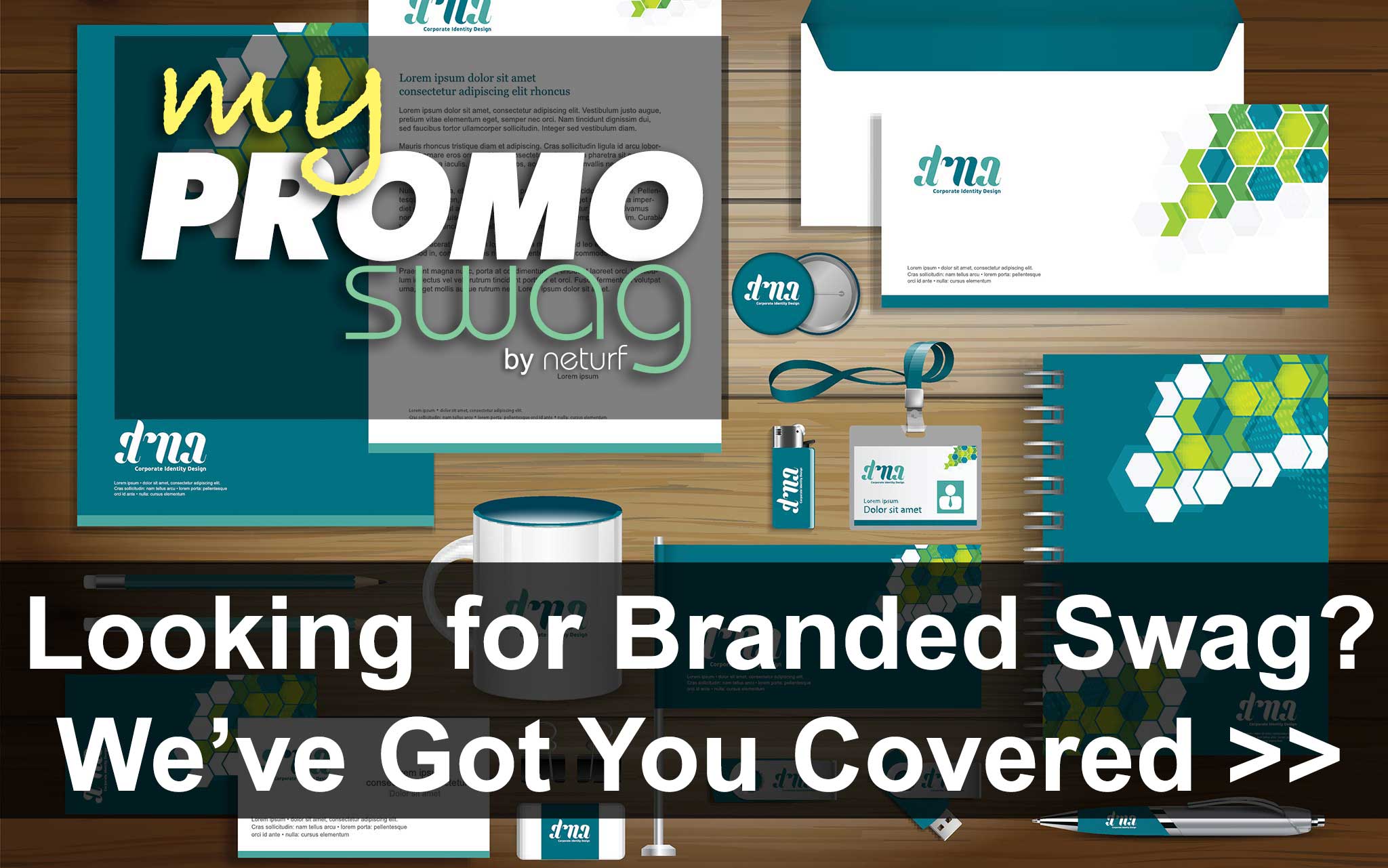 Goodies & Freebies Featured Solution
AVG Anti-Virus - Free Virus Protection Software
Antivirus and antispyware protection for Windows available to download for free. NEW! LinkScanner® Active Surf-Shield checks web pages for threats at the only time that matters - when you're about to click that link. Learn More.
Newsletter Archive Topics
Newsletter Article Ideas?
We want to hear about it! Our newsletter is geared towards you so email your article ideas or questions to news@ad-sol.com.
Newsletter Subscription Status
Follow Us
We Accept Credit, Checks & PayPal

Recommended Web Technologies
Recommended Integrated Solutions