Featured Article
Adapting Business To A New Reality
Whether It Be COVID-19 Or Any Other Pandemic, Things Your Business Can Do To Survive In An Ever-changing World
Published March 25, 2020
As members of the community, businesses are experiencing may unexpected challenges due to the global pandemic caused by COVID-19. While many businesses are being forced to closed their retail doors due to government orders to avoid spreading the virus and enforce social-distancing, there are still many methods by which businesses can continue to survive these unprecedented times and continue to employ workers, and in some circumstances grow.
These uncertain times call for thinking out-side-of-the-box as well as some extremely creative thinking to adjust the business model to fit this new and constantly changing environment. The following are a number of ways in which businesses can continue to remain open and sustain until things return to normal:
1. Working remotely with digital operations:
As many businesses deemed "non-essential" are being forced to close by local and regional governments, there is still the opportunity for those businesses to have their staff work remotely from the safety of their home. Depending on the type of business and industry, the ability for staff to work remotely may require some of the following tools:
a. Remote Access: By using remote access software, a business can allow an employee to remotely login from the safety of their home to access their work station. There are numerous available softwares out there and available from free to paid. The following article details some of the best rated softwares by TechRadar "Best remote desktop software of 2020: Free, paid and for business".
b. Virtual Meetings: For those businesses that need to have face-to-face contact with their employees, or with customers, there are numerous virtual meeting softwares that allow employees and/or customers to meet and chat in real-time via web and video conferencing interfaces. The following link provides comparisons of many different services from free to paid "Web Conferencing Software"
c. Web-Based CRM & POS: There are numerous options for moving a businesses Customer Records Management system or Point-of-Sale system to a secure web-based solution that employees can access and utilize from anywhere they have a secure internet connection. While some of these solutions take a bit longer to implement than the above noted options, they can provide businesses a fully online, accessible anywhere solution that will allow employees and staff to conduct work and tasks from anywhere, at anytime securely. Most web-based CRM and POS systems can be tailored and customized to fit any company's unique needs.
2. Turn to online sales & service:
a. Online sales & e-commerce: Most any business that sells products in a physical storefront can take advantage of online sales. While most businesses today have a website, not all have utilized e-commerce (online shopping and payment). With an e-commerce website, a business can list all of their products for sale online, as well as potential shipping and handling costs for each item. This will allow customers to search the company's inventory of products and make the purchase securely using the online storefront.
b. Online servicing: For those businesses that are service driven, there are many methods of providing the services needed. From listing services online available to purchase (similar to using a shopping cart for products) to providing consulting and counseling needs via video chat and other remote online methods; there are numerous methods that service-based businesses can continue to offer their services and scheduling of future services online.
c. Online & offline combination sales and service: For those businesses that may have a website showing products and services provided, but do not have the funds or time to setup an online shopping site with e-commerce, there's still the opportunity to update the website to request that customers call, email, or fill out an online form advising of what products or services they might be in need of. While this hybrid method may not accommodate full online sales, it can still allow customers to request more information on products and services they're interested in, and thus correspond via email for more images of products to purchase, and/or even call once ready to purchase and provide the shipping and payment information over the phone.
3. Utilizing chat, text, email & phone services:
a. Chat services: Providing online live chat services is a great method of working in real-time with customers looking for products and services. Most chat services today allow businesses to provide answers to many common questions using AI type technology. As well, for those unique questions that require a live agent, most chat services will allow agents to share files, documents, links, and images with users so they can be directed to the information needed to make their buying decision.
b. Texting: Many customers already text and often prefer texting over emails or a phone call. Make sure your company is setup to allow customers to text for questions on products, services, and customer support.
c. Email correspondence: For those businesses that do not have live chat services, businesses can always utilize email correspondence to provide remote service to customers and provide needed resources to learn what products and services may be best for them, and coordinate order and purchasing details. While email has been around awhile, it can be quite powerful in situations where a business doesn't have other means of providing customers with needed information for making their purchase from the company.
d. Phone conversations: While old school, never forget that speaking with a customer via phone can help provide them with the information they need to make a purchase or utilize a service they need. Encourage phone calls as much as needed if the business has limited online accessibility.
4. Utilize social media platforms:

Featured Case Study
New Vision Landscape Maintenance Case Study
New Vision Landscape Maintenance is a Portland Metro, Oregon based commercial, HOA, and residential landscape contractor specializing landscape maintenance and related services, including construction of custom fences, retaining walls and paver installation serving Tualatin, Woodburn, Wilsonville, Hubbard, West Linn, Tigard, Happy Valley, Lake Oswego, Canby, Portland, Oregon City, Sherwood, Molalla, & Aurora.
New Vision Landscape Maintenance required a secure, yet professional website solution to showcase their services and a selection of past project galleries; as well they desired on-going update assistance, as needed.
Website Update
With this in mind, we built New Vision Landscape Maintenance's website using our clean code, SEO-Friendly, Responsive & Mobile-Friendly Ready-to-Tailor Content Management System (CMS) Website Base-Code Engine.
They utilized our Full-Service Advertising Packages, as this solution offers professional management of all web and online & offline marketing needs with unlimited future growth as their business grows and changes.
You can learn more by clicking below:

Quick Tidbits
Do You Have An Emergency Backup Plan?
In today's world, while there are numerous steps one can take to protect themselves online; there are only so many steps one can take to protect the company and it's data. Even the "safest" sites can still be infiltrated or become impaired due to failure.
With so much business done online susceptible to hackers, or just plain equipment malfunction, or failure; it's more essential than ever to make sure every business has an emergency backup plan in place.
Company Email:
Do you have a plan in place if someone's email downloads malware or a virus?
Are these steps readily noted so employees don't spread the virus to other employees, or worse yet, a client?
Company Network:
What if your company network were hacked and held for ransom?
Do you have steps and protocol in place?
Company Online Assets (website, social medias, etc):
How would you handle catastrophic failure of online assets?
Do you have multiple backups of data?
Are backups stored securely away from the asset being protected?
These are just a few of the scenarios that every business must address and prepare for. Hope for the best with proper security, but plan and prepare for the worst potential failure of company assets, and create a plan through the scenario.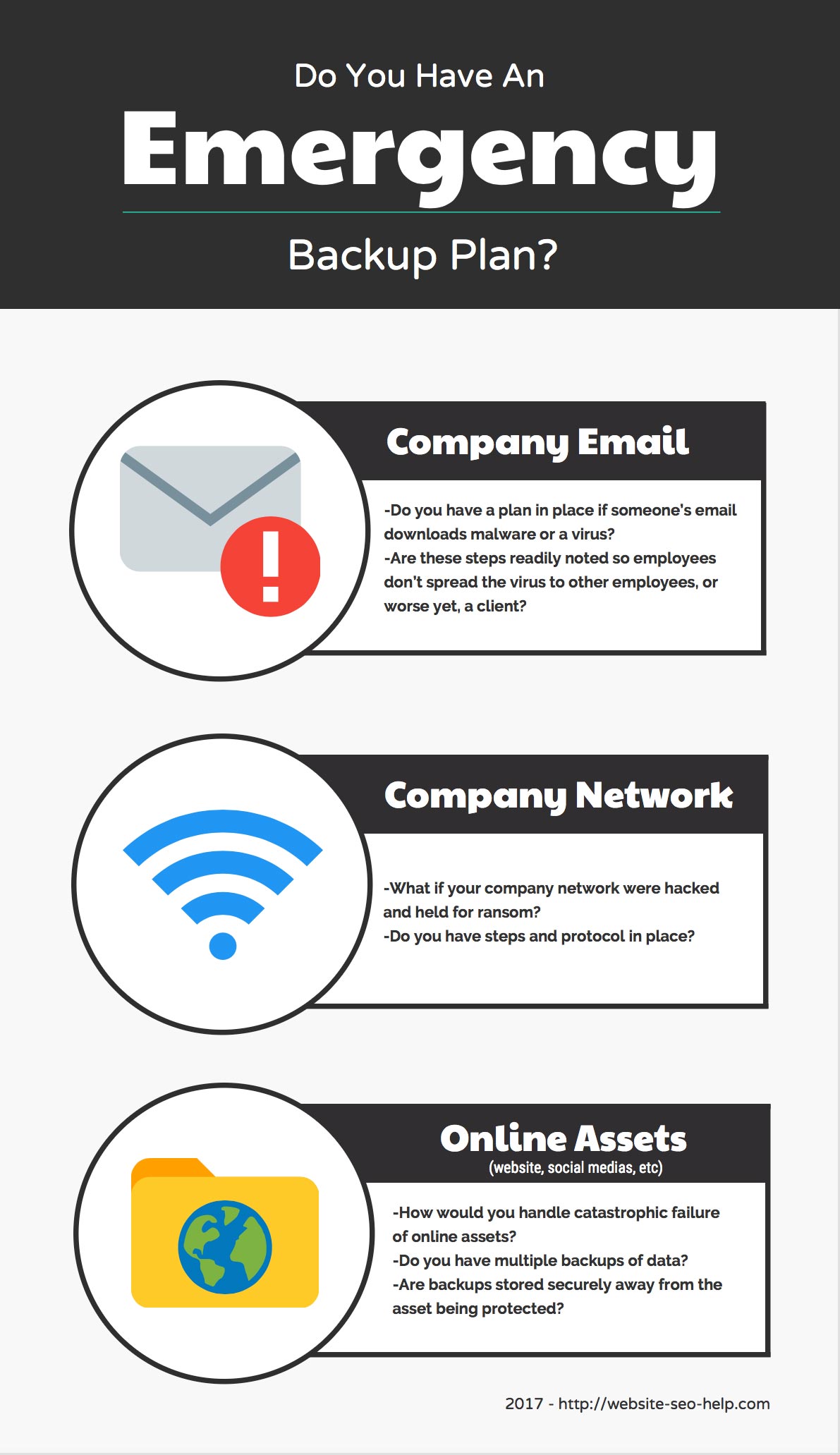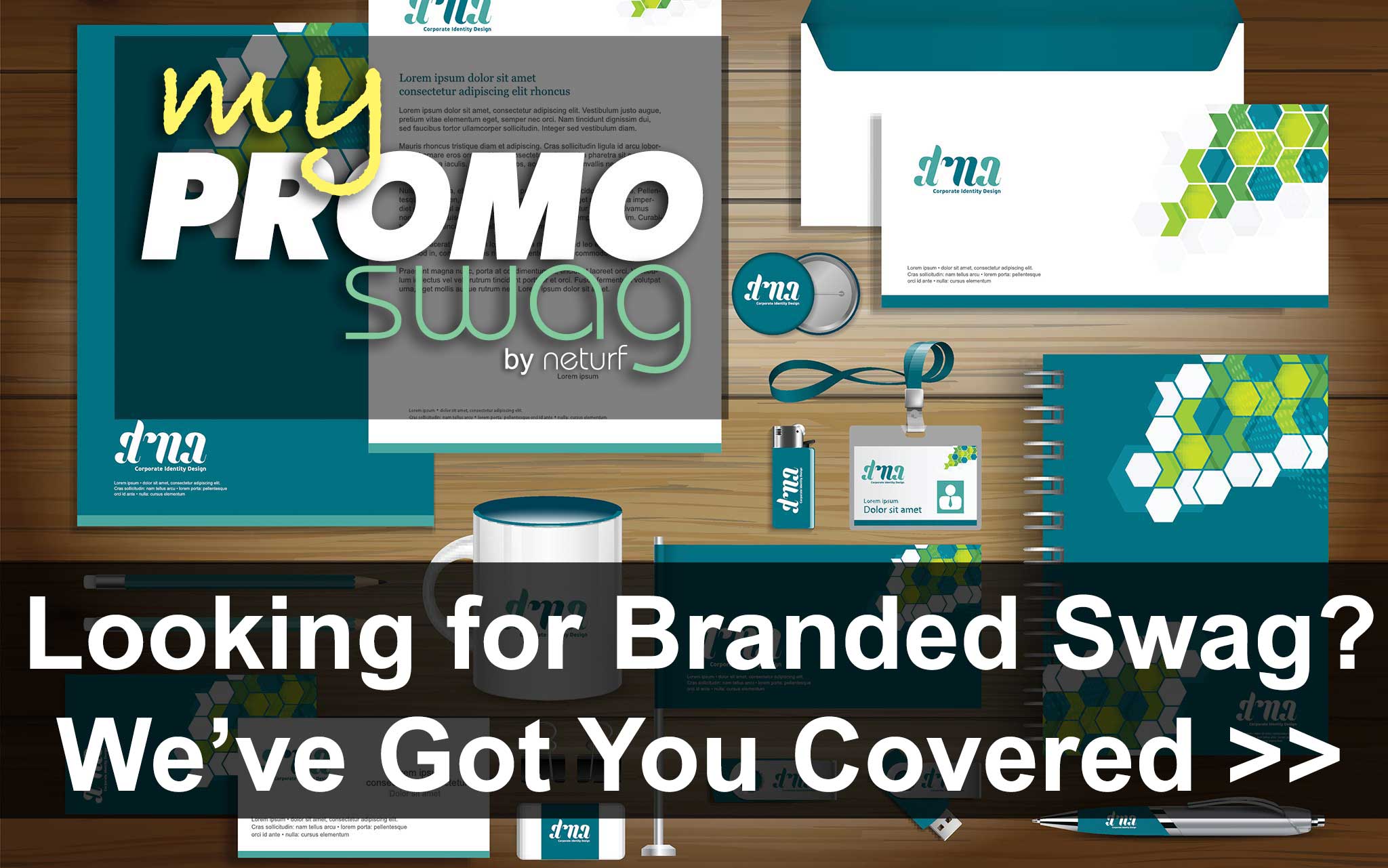 Goodies & Freebies Featured Solution
AVG Anti-Virus - Free Virus Protection Software
Antivirus and antispyware protection for Windows available to download for free. NEW! LinkScanner® Active Surf-Shield checks web pages for threats at the only time that matters - when you're about to click that link. Learn More.
Newsletter Archive Topics
Newsletter Article Ideas?
We want to hear about it! Our newsletter is geared towards you so email your article ideas or questions to news@ad-sol.com.
Newsletter Subscription Status
Follow Us
We Accept Credit, Checks & PayPal

Recommended Web Technologies
Recommended Integrated Solutions