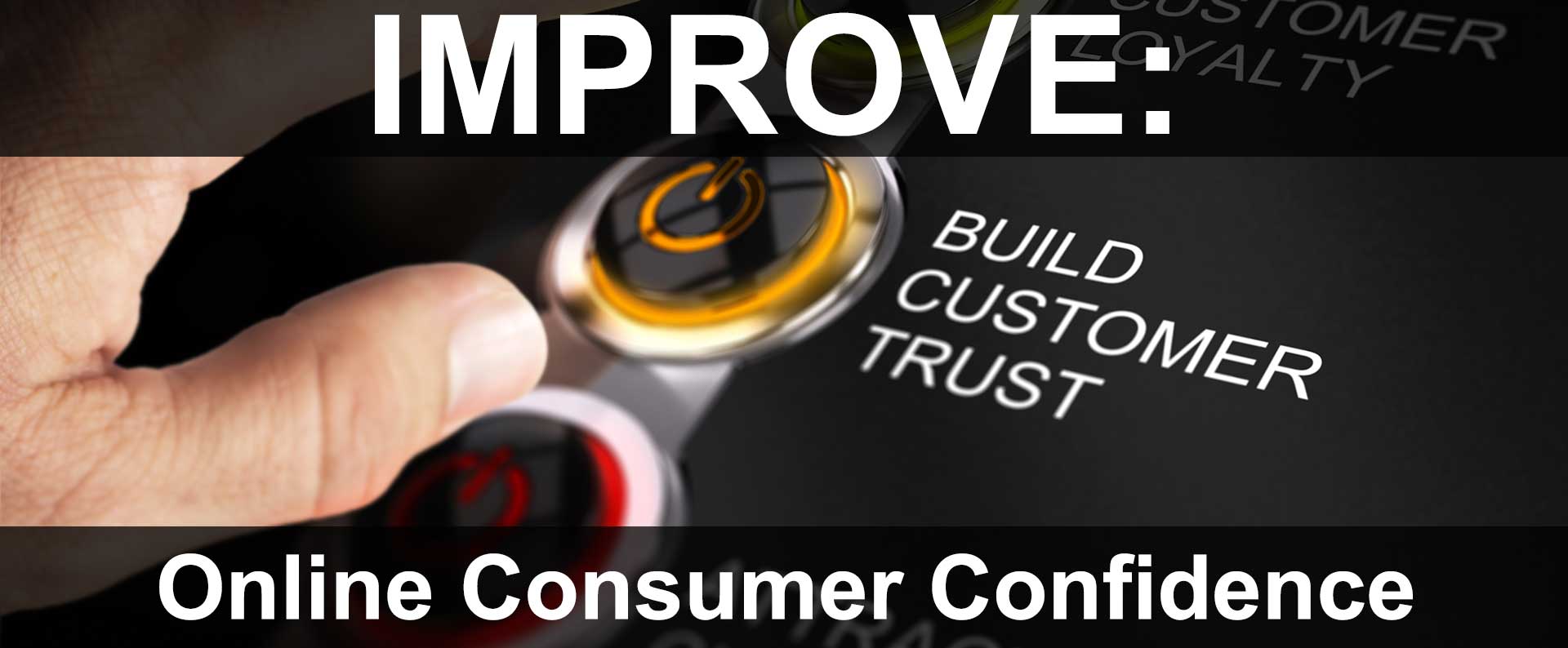 Featured Article
Improving Online Consumer Confidence
The Importance of Building Online Trust to Increase Conversion
Revised June 25, 2020
Originally Published July 30, 2009
Obtaining new leads, and persuading them to purchase online, is not always easy in today's world of numerous online competitors, scams and hackers.
If the ever growing number of competitors in any given industry weren't enough, or the scammers & hackers, there's other factors to consider that greatly affect consumer trust online.
Due to the increasing number of online data breaches and online fraud, consumers today are extremely weary of with whom, and how they transact business online.
For a business to succeed and convert website visitors into legitimate online sales or leads, the website MUST portray security, confidence, customer service, and professionalism.
Without these core factors, gaining a new online consumer's trust is VERY difficult, yet not impossible.
By following a few simple guidelines, a company's online presence can dramatically improve consumer confidence, and increase online conversion ratios.
Whether the purpose is to sell a product or service, or simply generate leads; the requirements for increasing the credibility of any online presence remains the same.
1. Consistent Branding & Presence
When researching a company's legitimacy, consumers will often check out numerous resources; from the website, to social media platforms (Facebook, Twitter, etc), to review sites like Yelp, and more.
For this reason, it's imperative to make sure the company has a consistent presence on all major platforms and venues. Often, scammer sites will only focus on one platform to take advantage of users.
For example, many scammers may only post on Facebook in an effort to attract Facebook users; but won't have the same presence on other platforms such as Twitter, LinkedIN, Yelp, etc.
To portray legitimacy, companies must have a consistent branding theme through all online platforms with which they participate. This shows consumers that the business is for real, and not some fly-by-night scam that will be gone tomorrow.
Some of the major platforms most any business today should maintain a presence with are:
Business Website
Google My Business
Bing Places for Business
Facebook
Twitter
LinkedIN
Yelp
Depending on the industry, there are many other platforms that may be unique to particular industries such as Pinterest, Instagram, Foursquare, and more.
2. Look The Part
First impressions matter when it comes to gaining trust and credibility in the online world. If customers are going to trust a company with business and conduct transactions online, then their online presence must appear trustworthy and professional.
If the business website looks like it was put together using a free do-it-yourself website kit, then customers will question:
the quality and professionalism to actually transact business online in a secure and safe environment.
whether they'll provide the caliber of work expected, when no apparent investment was spent on their own services.
As well, if a website looks professional, yet the site or social profiles contain grammar, spelling or other similar errors, the consumer will again question the competency and qualifications of the company.
Lack of attention to detail can greatly harm consumer confidence!
The following are important factors that can dramatically affect the online credibility of a company:
Presentation

In real life, it is very rare for a "successful business" to have a physical retail store or office location that is run-down, messy, or looks like it is run by anyone other than a professional organization.

It's important to consumers that a business keeps their physical location neat, orderly, professionally decorated, and with products or services quick and easy to find.

The same effort and organization must go into a website (or any online presence) to be a successful piece of the business:

Businesses with back-alley locations, or sketchy environments rarely fair well with main stream consumers.

Security

Making sure that a website is secure, is critical. Portraying this sense of security to consumers is just as critical. If a visitor doesn't feel secure sending their information through a website, then that consumer may become a lost sale.

By installing proper security technologies, such as SSL Certificates, as well as displaying the corresponding "security badges" for each; a website can greatly increase its perceived security.

Ideally, such "badges" should be integrated into the overall look of the website so that regardless of the page a visitor is on, the security a website uses will be prominent and easy to recognize.

Grammar & Spelling

While it is human nature to make mistakes, a website should not have less than a 99.9% accuracy rate when it comes to grammar and spelling. With spell check and grammar check available to everyone, and already built into so many programs today, such careless errors should be few and far between.

While it would be great to say a website should be 100% accurate, websites are developed by humans, and today's programs don't always catch every mistake or grammar error.

Grammar and spelling are a big deal, and paramount to the first impression of a business. Poor grammar and spelling leave an impression of either carelessness, lack of attention to detail, or lack of education; any of which is not a good impression to provide to a new or returning customer.
When competing for sales, every factor counts and could be what pushes a customer to buy one product over another.
Ideally a website should give the consumer the impression that the company's employees are detail oriented, and will dot all the i's and cross all the t's. All consumers want to know that their transaction will be given the full attention it deserves; 110% and no less.
3. Provide Contact & Terms
While "looking the part" is important to consumer confidence and improving online conversion, there's another area that can dramatically affect website conversion. The "type" of information and assistance offered to visitors greatly affects online conversion.
Addressing the following within a website can greatly increase consumer confidence:

Featured Case Study
New Vision Landscape Maintenance Case Study
New Vision Landscape Maintenance is a Portland Metro, Oregon based commercial, HOA, and residential landscape contractor specializing landscape maintenance and related services, including construction of custom fences, retaining walls and paver installation serving Tualatin, Woodburn, Wilsonville, Hubbard, West Linn, Tigard, Happy Valley, Lake Oswego, Canby, Portland, Oregon City, Sherwood, Molalla, & Aurora.
New Vision Landscape Maintenance required a secure, yet professional website solution to showcase their services and a selection of past project galleries; as well they desired on-going update assistance, as needed.
Website Update
With this in mind, we built New Vision Landscape Maintenance's website using our clean code, SEO-Friendly, Responsive & Mobile-Friendly Ready-to-Tailor Content Management System (CMS) Website Base-Code Engine.
They utilized our Full-Service Advertising Packages, as this solution offers professional management of all web and online & offline marketing needs with unlimited future growth as their business grows and changes.
You can learn more by clicking below:

Quick Tidbits
Do You Have An Emergency Backup Plan?
In today's world, while there are numerous steps one can take to protect themselves online; there are only so many steps one can take to protect the company and it's data. Even the "safest" sites can still be infiltrated or become impaired due to failure.
With so much business done online susceptible to hackers, or just plain equipment malfunction, or failure; it's more essential than ever to make sure every business has an emergency backup plan in place.
Company Email:
Do you have a plan in place if someone's email downloads malware or a virus?
Are these steps readily noted so employees don't spread the virus to other employees, or worse yet, a client?
Company Network:
What if your company network were hacked and held for ransom?
Do you have steps and protocol in place?
Company Online Assets (website, social medias, etc):
How would you handle catastrophic failure of online assets?
Do you have multiple backups of data?
Are backups stored securely away from the asset being protected?
These are just a few of the scenarios that every business must address and prepare for. Hope for the best with proper security, but plan and prepare for the worst potential failure of company assets, and create a plan through the scenario.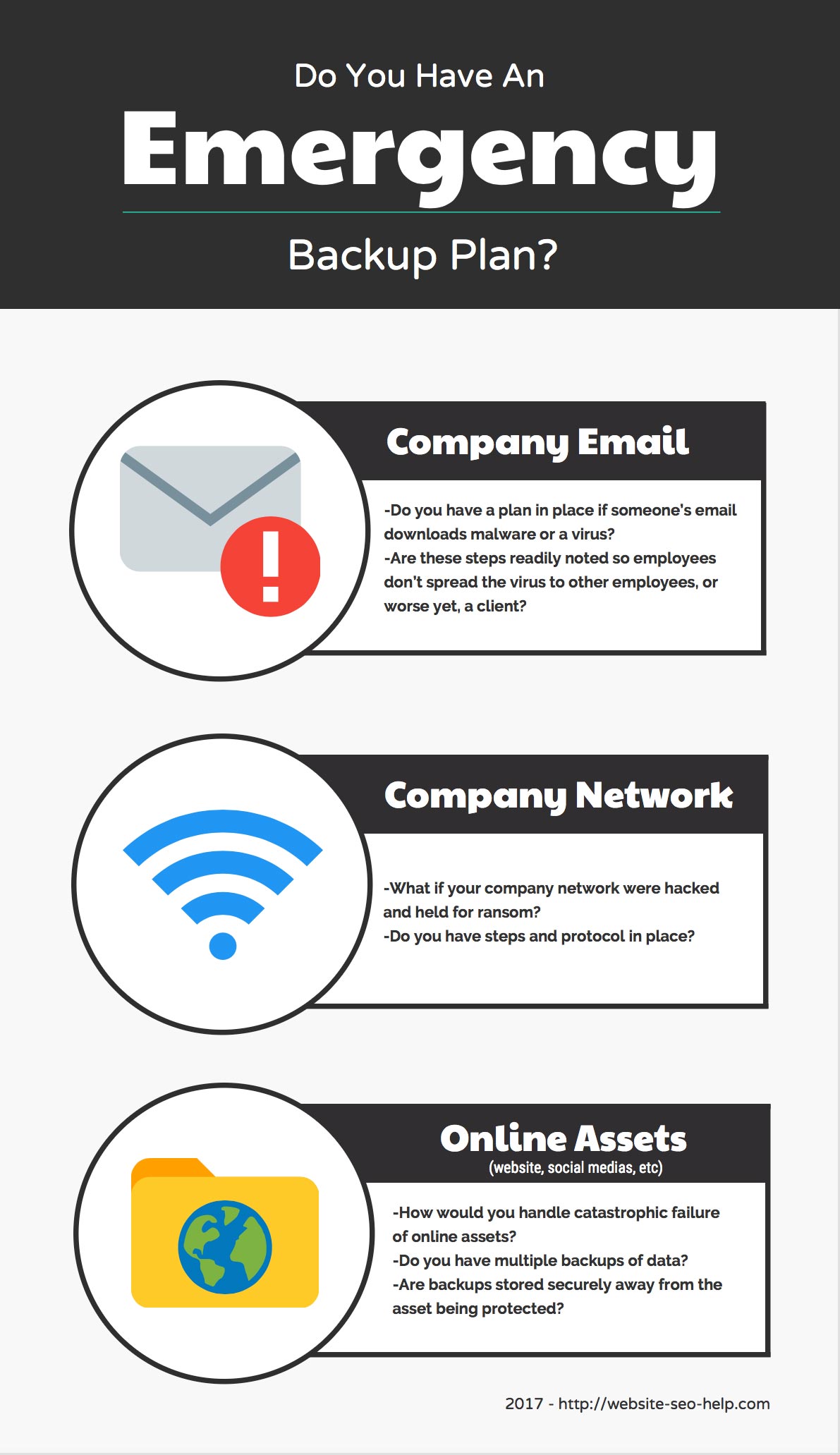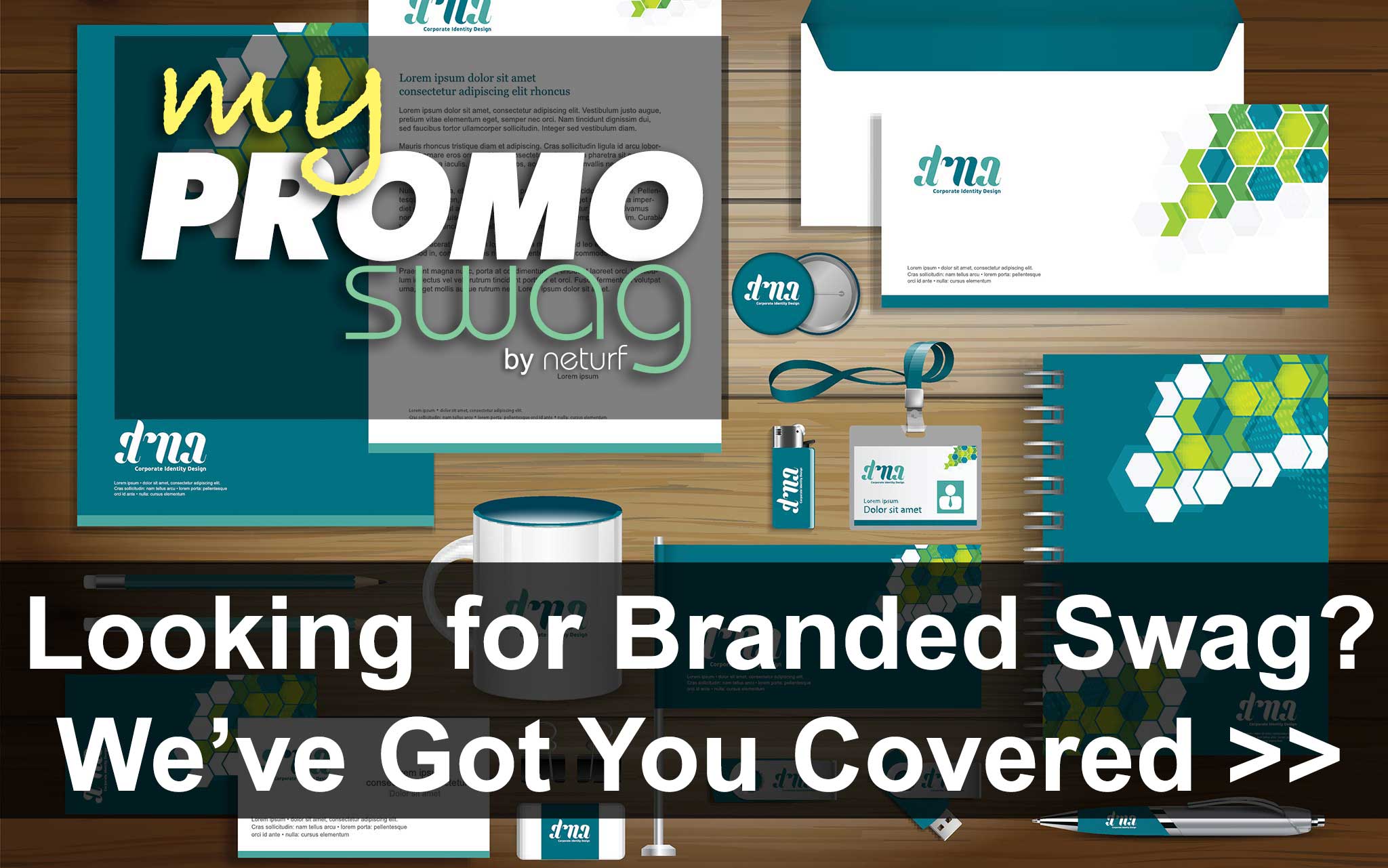 Goodies & Freebies Featured Solution
AVG Anti-Virus - Free Virus Protection Software
Antivirus and antispyware protection for Windows available to download for free. NEW! LinkScanner® Active Surf-Shield checks web pages for threats at the only time that matters - when you're about to click that link. Learn More.
Newsletter Archive Topics
Newsletter Article Ideas?
We want to hear about it! Our newsletter is geared towards you so email your article ideas or questions to news@ad-sol.com.
Newsletter Subscription Status
Follow Us
We Accept Credit, Checks & PayPal

Recommended Web Technologies
Recommended Integrated Solutions