Firefox
Free Web Browsing Software
Provided by Mozilla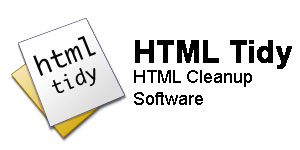 Firefox is a free, secure and reliable alternative to Microsoft's Internet Explorer web browser. Firefox has enough good stuff to change the way you use the Web.
Platform-Native Look & Feel
The new Firefox looks and feels like home. Think of it as a Firefox who's really good at making friends. Whether you use Windows Vista, Windows XP, Mac or Linux, the browser seamlessly integrates into your computer's environment. A native look makes for a flawless interface that never gives you pause.


Feed Reader
You can read feeds using an online Web service, a client-side feed reader or by creating a Firefox Live Bookmark. So there's no need to comb the Web for the latest news and updates. See the latest headlines in the toolbar or menu and go directly to the articles that catch your eye.


Download Manager
An all new manager lets you download seamlessly, with even greater security. A pause and resume feature means there's no need to wait for a download to finish before you disconnect. So, if you're halfway through the latest White Stripes album and it's time to catch the bus, just pause and pick up downloading when you get home. The resume function also works if your system crashes or is forced to restart. The manager shows your download progress and lets you search your files by name or the Web address where the download came from.


Spell Checking
A built-in spell checker lets you enter text directly into Web pages— like blog posts and Web-based email—without worrying about typos and misspellings. Work directly with the Web and save yourself a step.


Session Restore
If Firefox unexpectedly closes, you don't have to spend time recovering data or retracing your steps through the Web. If you're in the middle of typing an email, you'll pick up where you left off, even down to the last word you typed. Session Restore instantly brings back your windows and tabs, restoring text you entered and any in-progress downloads. Restart the browser without losing your place after you install an add-on or software update.


Full Zoom
Visit your favorite news page and read the caption under the picture—or view the picture itself in a size you can see. An elegant new zoom feature lets you swoop in and see entire web pages. They scale in the way you'd expect them to, with all the elements of a page's layout expanding equally, so you can zero in on what matters.


Image Loading
If you want to save time and bandwidth, view a site without images. Firefox will remember your setting the next time you view the page.
*Opens in a new window & is a 3rd party website not related to Advertising Solutions, Limited.
Follow Us
We Accept Credit, Checks & PayPal

Recommended Web Technologies
Recommended Integrated Solutions