HTML Tidy
Free HTML Cleanup Program
Provided by Sourceforge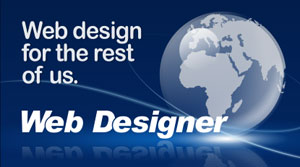 HTML TIDY is a free utility used to tidy up sloppy editing into nicely layed out markup. It also works great on the atrociously hard to read markup generated by some HTML editors and conversion tools, and can help you identify where you need to pay further attention on making your pages more accessible to people with disabilities.
Tidy is able to fix up a wide range of problems and to bring to your attention things that you need to work on yourself. Each item found is listed with the line number and column so that you can see where the problem lies in your markup. Tidy won't generate a cleaned up version when there are problems that it can't be sure of how to handle. These are logged as "errors" rather than "warnings".
Tidy is available for Windows, Mac, and Linux users.
*Opens in a new window & is a 3rd party website not related to Advertising Solutions, Limited.
Follow Us
We Accept Credit, Checks & PayPal

Recommended Web Technologies
Recommended Integrated Solutions