Website & Application Hosting Level 4
The Net's Most Reliable Website & Application Hosting
The Advertising Solutions Level 4 Website & Application Hosting plan is ideal for entry to mid-level websites with minimal information and photo storage. On average, a Level 4 will allow for a thousand or more photos and related information with moderate to high traffic.
Level 4 Website & Application Hosting Features
Our Level 4 includes the following features and services:
2.5GB Disk Space
50GB Monthly Data Transfer
Unlimited Email Accounts*
High Performance Web Server:


A highly configurable HTTP compliant web server. We support Perl, PHP, Python, Java, Javascript and other programming languages with access to Postfix and other useful programs.

Web-based File Manager:


Log in and upload, update, download, and manage the files on your server through your web browser.

FTP Access:


Log in and upload, update, download, and manage the files on your server through an FTP Client, such as Dreamweaver, or any number of shareware and freeware ftp programs.

Account Control Panel:


Centralized administration area where you can view your website stats, manage files, and more account-specific activities using world-renown cPanel.

Email Service:
SMTP, IMAP and POP Email Access allows you to manage your mail accounts using Outlook or Eudora, along with web based access to your email. You can check your mail from anywhere through your web browser.
*Email uses available hosting space and is therefore limited by the size of your hosting plan.
Site Statistics:


Every Site has automatically generated statistics available from your cPanel.

Tools, Scripts, and Services:


Each site has access to several free tools, scripts, and services that we have available to enhance your website.

High Performance Database Server Technologies:


High Performance MySQL Database Server. The size of your database is only limited by the size of your hosting plan.

Real Media Server:


Stream Multimedia content such as audio and video files from your website.

AutoSSL Included:
All cPanel hosting accounts include FREE 256-bit encryption SSL Certificates by Comodo.
Daily Backups
24 / 7 Datacenter Support
Additional Supported Software Solutions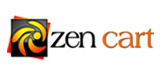 Software Support on our Linux Packages
Newest versions of:
CENTOS 7.x 64 bit
PHP 7.x
MySQL 5.x+
cPanel Software

Fully Managed Hosting Services
All of our hosting services come 100% fully managed by our 24/7 Datacenter Support Team. Rest assured that our Datacenter Support Team will be there to keep your hosting up and running any time of the day or week.

cPanel Control Panel
cPanel is a fully featured web hosting control panel system that allows you to have full control over your hosting accounts many aspects and features as easily as possible. You are able to provide a clean and professional interface for not only yourself, but your staff to manage your hosting and any additional domains from within. All cPanel hosting accounts include FREE AutoSSL certificates compatible with Google's SSL Security Requirements.
Follow Us
We Accept Credit, Checks & PayPal

Recommended Web Technologies
Recommended Integrated Solutions