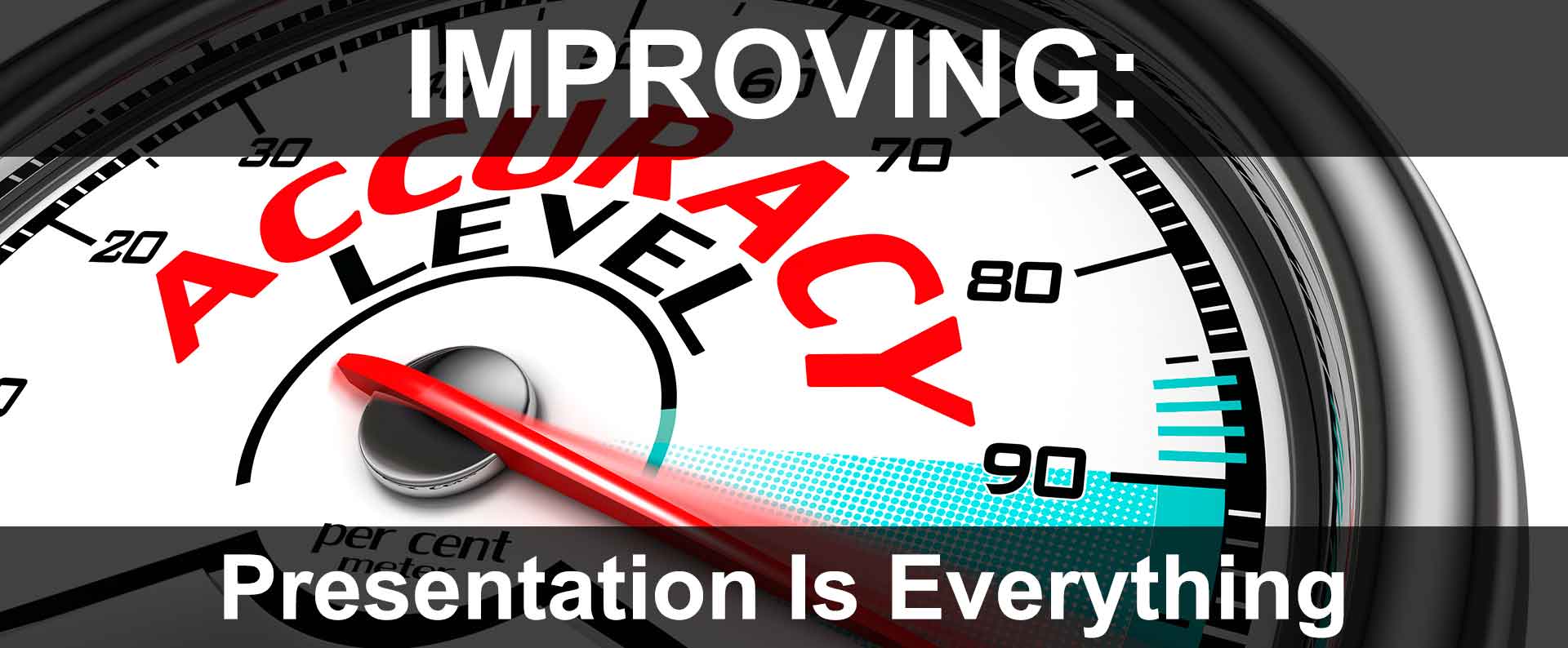 Presentation Is Everything
Dot The i's & Cross The t's - Website & Marketing Materials Must Be Accurate!
Revised October 26, 2017
Originally Published September 19, 2008
The most important reality business owners, marketing managers, and webmasters must realize is this:
No one will be physically present while the customer is wandering through the website or viewing advertisements
There is no asking the common questions a sales associate might when in an office or retail setting speaking face-to-face with the customer:
No physically greeting the customer with a smile and handshake as they walk through the door.


No asking a customer if they found what they needed.


No helping them find something, and walking them to the product location.


No reading a customer's body language to know if they are happy or upset.
The Website or Ad Is The Only Salesperson
The company's website and associated marketing materials must provide the customer service. The site, or related ad, must in essence read itself aloud to the customer, (much like the way one can "hear" the author's voice when reading an article such as this.) A website or marketing materials must be self explanatory and apparent.
The text and the images on a page or ad are all that one has to get a message across to the customer and convince them to trust and buy, instead of any of the many other competitor stores and businesses out there to choose.
Web & Ad Presentation Checklist
Because a website or ad's presentation is so important, there are many areas to review to make sure a company's website or marketing presentation is accurate, clear, and apparent:
The website or marketing content needs to be complete, and clean with all i's dotted and t's crossed.


All graphics need to load and integrate well with the design of the site or ad (graphics should NOT distract, but instead enhance the experience).


All spelling, punctuation, and grammatical errors need to be correct and accurate.


If a standard of capitalizing every first letter of product titles or headings is set, then all product titles and headings should follow that same format for consistency.
Little mistakes such as the above, are what set the "professional" sites and marketing materials, (those that will generate all the business), apart from the rest.
The End Goal
When a customer enters the business website, online store, or views the advertisement, one should want them to:
Easily be able to find the information or products they are looking for.


Find professionally written content that doesn't appear to have been written by a 1st grader.


View a site or ad that doesn't look as though it was built with a free program, or amateur marketer.


Be confident that their interaction with the company will be professionally handled.


Be assured that what they are reading and viewing on the company's website or marketing materials is accurate and consistent with what they will experience when conducting business with the company.
It's always a good idea every few months to step back and try to look at the website and associated advertising through the customer's eyes:
Ask if visitors can easily interact with the website, or understand the marketing materials.


Try to determine what questions consumers may have, and then address those questions and concerns by updating the content appropriately.
When a company follows these simple rules, and makes sure the presentation is complete, accurate, and consistent; then customers will feel confident in doing business with the company and are more likely to purchase its products and services.
As well, such professional appearance will also greatly increase the chance of the customer recommending the website, advertisement, and company to others via word-of-mouth or social medias.
Newsletter Archive Topics
Newsletter Article Ideas?
We want to hear about it! Our newsletter is geared towards you so email your article ideas or questions to news@ad-sol.com.
Newsletter Subscription Status
Follow Us
We Accept Credit, Checks & PayPal

Recommended Web Technologies
Recommended Integrated Solutions