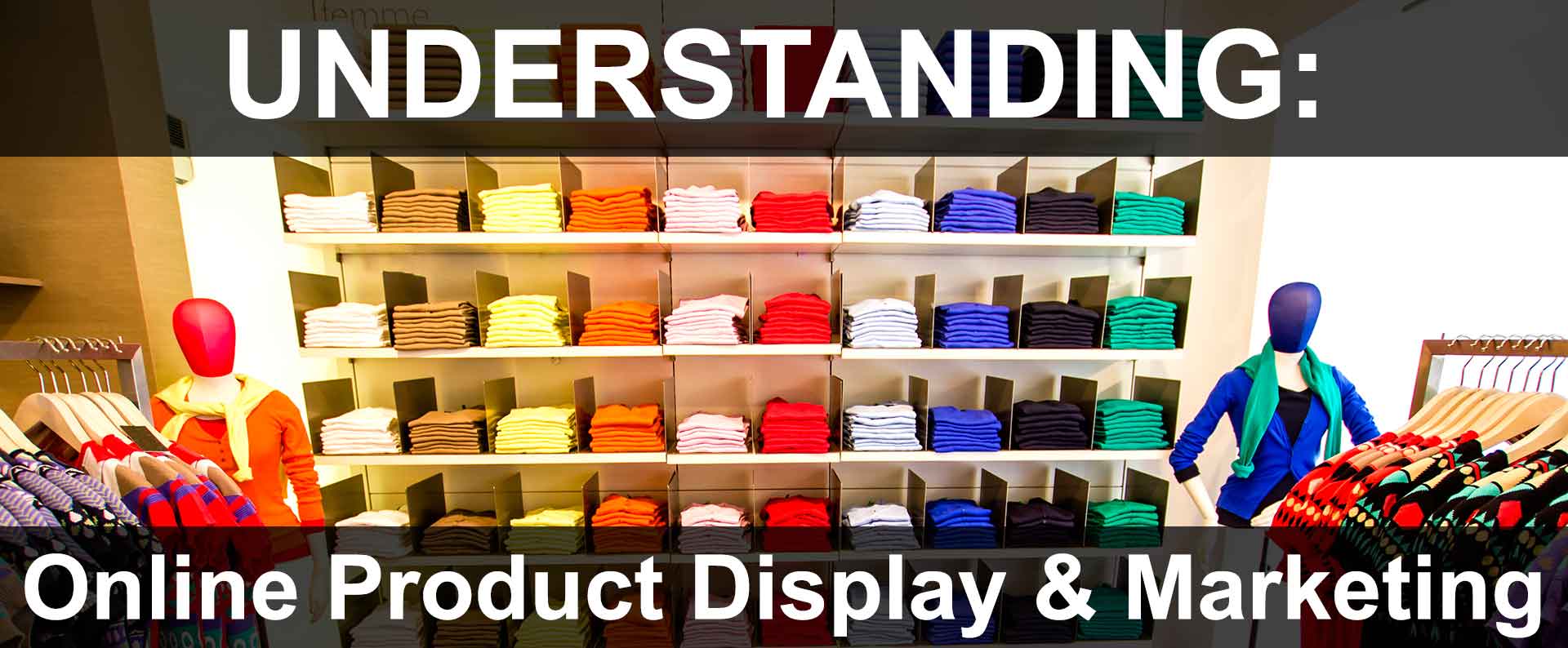 Product Display & Marketing
Website Content Must Be Merchandised Just Like Products In-Store
Revised November 1, 2017
Originally Published February 8, 2008
To successfully sell a product or service, it must be merchandised. Normally customers can't be expected to come to a store and riffle through crates of products, nor expected to come to an office and shuffle through file cabinets for brochures on services.
A successful store or office will have products and services prominently displayed. The same goes for websites.
If customers are to come to a website and purchase products or even simply request more information on services, then the company must promote, advertise and display its products and services prominently. If products and services are hidden or hard to find, customers will more than likely move on to the next competitor in their Google search.
The following are some aspects to review and help make sure that the business is properly promoting and merchandising the company's products and services:
Name Brand
First and foremost, the product or service name must be clear and visibly branded. Make sure that the name is easily recognized, and not obscured by random graphics or other diversions.
The name of the product or service is extremely important when it comes to brand awareness, and must be prominently displayed so that there is no question as to the brand, product or service.
Description
While prominently displaying a product or service's name is important, a second factor very important to properly merchandising is the description of the product or service.
A product or service will not interest a customer, or do anyone any good if no one knows what it is for or how to use it. The description must leave no doubt as to what problem the product or service will solve for the customer.
Pricing
Customers should not have to search for the price of a product or service. Often, if pricing is something that is not prominently displayed, customers may begin to wonder if the product or service is priced above "normal accepted pricing" for a similar product or service purchased from a competitor.
As well, lack of complete price disclosure will make many wonder if there will be hidden fees or charges.
Be upfront with pricing.
If a product or service is something that requires customization and perhaps an individual estimate, then state this and prominently display a "Request an Estimate" link.
Image & Graphics
Since customers are not there in the store or office, they will rely solely on the images and graphics posted to view relevant aspects of the product or service. These images and graphics should be clean and clearly visible.
The quality of these images can determine whether or not the customer wants to buy this product or service, or whether they will look elsewhere at other brands and services.
Images should only enhance the customer's experience when learning about a product or service. Graphics should by no means distract or deter a user from relevant information.
FAQ's
To properly merchandise products and services, a website must answer frequently asked questions related to this particular product or service. If one customers asks a question regarding a product or service, it's believed that another 100+ customers are thinking the same question, but are just afraid to ask.
Therefore, since no one is there in person to answer these questions, a website must have the answers; the answer better be in a prominent location so the customer sees the answers.
Lack of answering common questions about a product or service will more than likely result in the loss of the sale to a competitor.
Chat services can be a great help to overcoming the need for someone to answer questions in real-time. However, unless that chat service is available and manned by a knowledgable representative of the company 24/7, then answers to the most common questions must be available in the website's public content.
Other Resources
While not as imperative as the above mentioned factors, having other resources related to the product or service prominently displayed on a website is helpful to the successful sale of your products and services.
These resources may be as simple as links to help, or instruction guides, about the product or services, as well as links to articles or consumer reviews on the product or service.
Normally the more information given to a customer allowing them to make an informed decision, means the more likely a customer is to purchase from the business versus a competitor that doesn't offer such resources.
Related Products & Services
Again, while not as imperative as many other factors, having related products and services helps to promote the sale, and get the customer to purchase.
By showing the customer other services or products that compliment or accessorize the one being merchandised, automatically increases the inherent value of the original product; thus making it more likely for the customer to buy.
Ease of Purchase
Once all bases are covered, and the name or brand is prominent, the description and graphics are clear, (as well as answering common questions, providing additional resources, and related items to increase the product or services inherent value to the consumer) the question becomes, "how easy is it to buy?"
Make sure the Buy, Purchase, or Request an Estimate button is clear and easily visible.
Don't create an informed and ready-to-buy customer, only to lose them to a competitor because figuring out how to buy, and complete the purchase takes a degree in computer science.
Summing It Up
In order for a website to be an effective business marketing tool and generate sales and leads, it must properly merchandise and promote the products and services within.
By covering the aspects mentioned above, the business will be providing customers with the information needed to make an informed decision and purchase the company's products and services, without worry of losing them to the competition due to lack of clarity.
Newsletter Archive Topics
Newsletter Article Ideas?
We want to hear about it! Our newsletter is geared towards you so email your article ideas or questions to news@ad-sol.com.
Newsletter Subscription Status
Follow Us
We Accept Credit, Checks & PayPal

Recommended Web Technologies
Recommended Integrated Solutions