Professional Web & Programming Services
Web Related Services Tailored To Each Company's Custom Needs
Whether building new website, breathing new life into an old or building a web application for your customers; Advertising Solutions has a wealth of experience for our client's needs. We offer web design, development and hosting at prices affordable for small businesses; no additional licensing fees, or on-going requirements. Build and customize a website as needed with pay-as-you-go updates.
The following are some of our design, development and hosting services to help your business build a presence on the web:
Web Design & Development
Whether this is your first website, or the redesign of an existing site, Advertising Solutions has two decades of experience. From start to finish, if it's web related, Advertising Solutions can help!
Website Hosting Services
At Advertising Solutions, our managed hosting plans are unlike any other and specially designed with your needs in mind. Each level of hosting gives you the services needed to run your website whether your a start-up or a larger well-established website.
Additional Supported Software Solutions
Are you already using another solution? Advertising Solutions supports many of the following 3rd party systems and MANY more: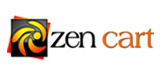 Request Service Now
We Accept Credit, Checks, ACH & Wire

Recommended Web Technologies
Recommended Integrated Solutions