Responsive Multi-Screen Website Design Services
Advertising Solutions Provides Responsive Mobile-Friendly Compliant Website Design Services
Making sure that all websites are built to be responsive to the device on which they load is imperative to receiving top ranking in Google searches today. Google announced that as of April 21, 2015, they will be updating their algorithm that provides search results to include mobile-friendly compliance.
All websites built using Responsive Website Design (RWD) are automatically mobile-friendly and future-proof to load on any device using RWD standards such as TV's, watches, Google-Glass, and so on.
Responsive Web Design is the best method for developing websites that are not only mobile-friendly by default, but are fluid and will load on any screen size the future may bring.
"Starting April 21, we will be expanding our use of mobile-friendliness as a ranking signal. This change will affect mobile searches in all languages worldwide and will have a significant impact in our search results. Consequently, users will find it easier to get relevant, high quality search results that are optimized for their devices."
Why Advertising Solutions?
Because your company website may be the First Contact you have with new customers, we know the importance of having a professionally, well-laid out website presence. Our general website design services provide clients with well-thought out solutions based on individual business needs. Our general services can include:
Website Needs Analysis & Strategy Development
Full Site Planning & Layout
Web Presence Strategy & Development
Website Planning
Navigational Structure & Layout
Website Content Layout
Search Engine Optimization
On-going Training & Support
Who is Advertising Solutions?
Here at Advertising Solutions, we have been working with clients both locally and internationally closing in on two decades. Our experience ranges from small mom & pop businesses, to large corporate enterprises. We realize that every company, even within the same industry, is unique and has its own needs and requirements. For this reason, we approach each client as a custom website project that requires a custom solution. In addition, we realize that each company has a budget that must be met while fulfilling the Standards of Website Application Development. For this reason we work with all levels of business to create solutions that not only fulfill needs, but fits the budget.
Additional Supported Software Solutions
Are you already using another solution? Advertising Solutions supports many of the following 3rd party systems and MANY more: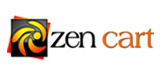 Request Service Now
We Accept Credit, Checks, ACH & Wire

Recommended Web Technologies
Recommended Integrated Solutions